As humans we have no idea if there is life outside of our planet, but what we do know is that there is now at least some form of life on the Moon's surface and while it may not be alien, it certainly looks alien.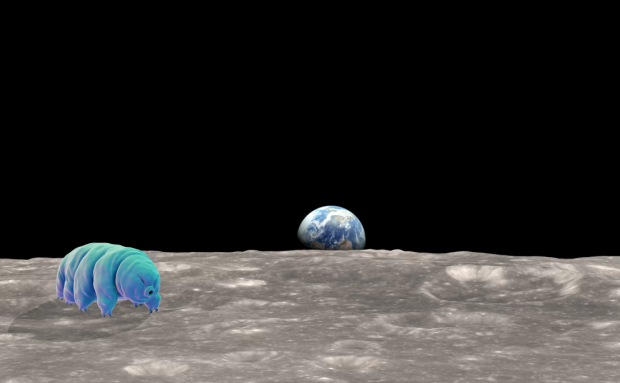 The Israeli spacecraft Beresheet crashed into the Moon during a failed landing attempt on April 11th, the cargo that Baresheet was carrying was human DNA samples and tardigrades. The lander was also carrying 30 million very small digitized pages of information about human society and culture.
If you don't know what a tardigrade is, it's a microscopic moss piglet that measure between 0.002 and 0.05 inches (0.05 to 1.2 millimeters) long. Not only are these little forms of life tiny, but they are almost indestructible as they can survive extreme temperatures of 328 degrees Fahrenheit (minus 200 degrees Celsius), and more than 300 F (149 C). They can also survive exposure to radiation and the vacuum of space.
Tardigrades can also dehydrate their bodies into a state that has been called "tun", in this state they retract their heads and legs while also releasing water from their bodies. While in the 'tun' state, the tardigrade can survive completely dehydrated for 10 years or more.
It is unclear whether or not these crazily complicated forms of life survived the Beresheet crash landing, but judging by their composition and natural resistance to death itself, I'd expect at least some would still be alive.