Event Horizon TV show announced for Amazon Prime Video
Amazon teams with Paramount on an Event Horizon series for Prime Video.

Published Tue, Aug 6 2019 10:00 AM CDT
|
Updated Tue, Nov 3 2020 11:47 AM CST
If you haven't watched Event Horizon yet, as in the 1997 movie starring Lawrence Fishburne and Sam Neill, then you need to - it is a classic. One of the best sci-movies you can watch... and to remind you about it, here's the trailer:
Well, it's coming back in a new announcement that Amazon has teamed with Paramount on a new Event Horizon series that would be exclusive to Amazon Prime Video. Adam Wingard will be directing, coming in from Godzilla vs. Kong and before that the reboot of Blair Witch. He'll also be an executive producer with Larry Gordon and Llyod Levin who were producers on the original Event Horizon movie.
There's no ETA on the series and no details on the plot but the original 1997 movie saw a ship out in the depths of space, with the crew led by Fishburne through an alternate dimension... and then things get, interesting. You just read that in the deepest voice in a 90s-era style voice over, didn't you?
I can't wait for it... the original Event Horizon movie was great and is still one of my favorites, so I hope they do the original justice and really explore the great world through a series.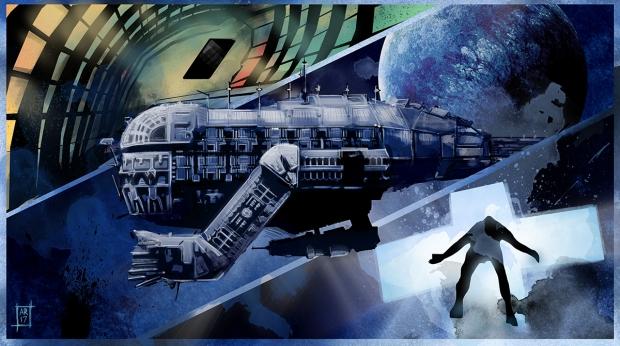 Related Tags