30-year-old sealed copy of Kid Icarus found, sold for $9,000
Nevada gamer finds sealed copy of Kid Icarus in his attic after 30 years, sells it for $9,000.

Published Tue, Aug 6 2019 12:41 AM CDT
|
Updated Tue, Nov 3 2020 11:47 AM CST
Most people won't find a precious sealed game in their attic hiding away for 30 years, but Nevada resident Scott Amos did. He found a sealed copy of Kid Icarus that had been sitting in his Mom's attic for 30 years.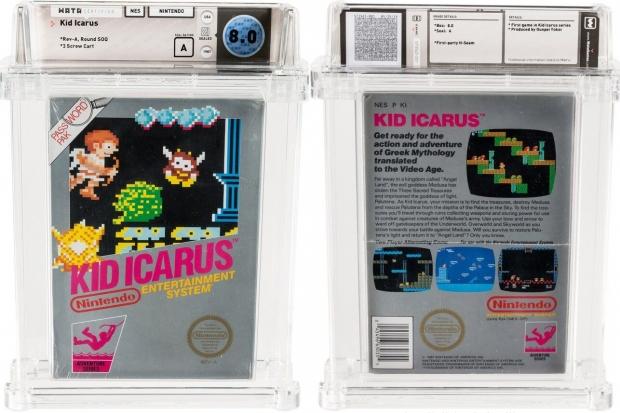 Scott found the sealed copy of Kid Icarus in his Mom's attic on Mother's Day of all days, and no one in the Amos family can remember buying the game. The purchase date of the game makes it look like someone in the Amos family purchased it as a Christmas present. Scott explained: "All the family has been trying to come up with a hypothesis. (My mom) thinks she put it there and never got it back out, and then it ended up in the attic".
Making my heart beat faster when reading about this story, Amos left the sealed copy of the game on the kitchen counter as he didn't realize how much it was worth at the time. His two young children and the dog could've picked it up and unsealed it, reducing its worth greatly -- but thankfully that didn't happen.
He did get in touch with Wata Games to see how much it was worth, which is when he found out it was worth "a pretty good chunk of change". He sent his copy of Kid Icarus in an insured package (smart) where he received a high valuation, and then Wata Games CEO Deniz Kahn connected Scott with Heritage Auctions, which eventually sold it for $9,000.
Valarie McLeckie, video game consignment director at Heritage Auctions said: "'Kid Icarus' is one of those really iconic titles for the Nintendo Entertainment System. Finding a sealed copy in the wild is very difficult. It's nigh to impossible because there's less than 10 known sealed that are in the hands of collectors currently, and we don't suspect that there are very many, if any, [more] that are still sealed".
Related Tags