G.SKILL releases optimized DDR4-3800 CL14 memory kit for AMD
G.SKILL introduces DDR4 3800MHz CL14 in the Trident Z Neo series for AMD's new Ryzen 3000 series - serious performance for a serious new platform.

Published Fri, Aug 2 2019 4:59 PM CDT
|
Updated Tue, Nov 3 2020 11:47 AM CST
G.SKILL has been pushing the limits with memory for a long time now. With Ryzen, the memory frequency and related performance have always been a bit limited.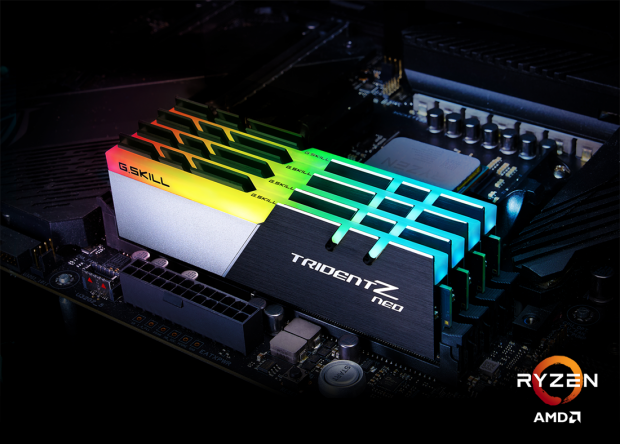 With AMD's Ryzen 3000 series, the memory speed has been unlocked in a significant way. G.SKILL has released a kit with 3800MHz speed and CL14-16-16-36 in a 16GB kit.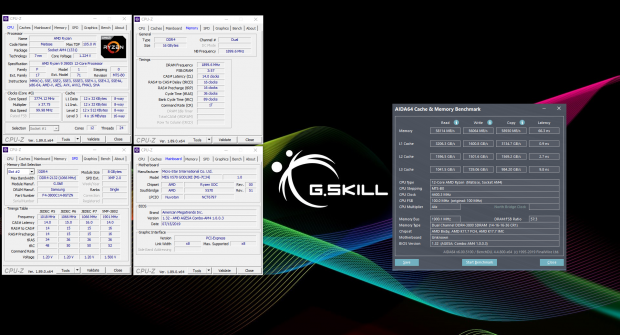 Tested on an MSI X570 Godlike, we can see the sticks running at their full potential achieving AIDA64 bandwidth numbers of 56-58GB/s, respectively. This is accomplished by G.SKILL testing the limitation of the Ryzen 3000 platform and finding where the Infinity Fabric (FCLK) and memory speed can run 1:1 with full stability. Officially, AMD states that past 3600-3733 the boards will drop from 1:1 to 1:2. This means the FCLK runs at half of your memory speed, which can severely impact performance or at the very least, inducing a latency penalty.
By enabling the ability to have a memory kit capable of running at 1:1 memory and FCLK, G.SKILL has enabled a seriously high performing memory kit. Allowing a 1:1 clock rate means more overall performance for the platform.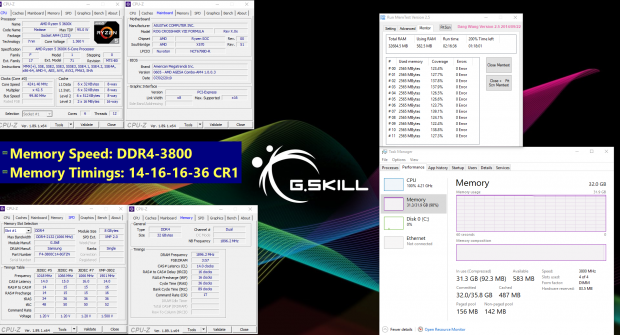 Here you can see also the same Trident Z Neo kit but two of them on the much more mainstream Ryzen 5 3600X on an ASUS Crosshair VIII Hero. It's running both kits together for 32GB total at 3800MHz which is excellent. This shows that the new Ryzen 3000 platform can push high-speed, low latency memory even with two DIMMs per channel.
Are you excited to see AMD's new Ryzen 3000 series getting such a high level of support further increasing the performance boost we observed at launch?
Related Tags