Borderlands 3's new character 'Zane' is an Irish hitman
Get introduced to Zane in the new Borderlands 3 character trailer.

Published Wed, Jul 31 2019 4:00 AM CDT
|
Updated Tue, Nov 3 2020 11:47 AM CST
Gearbox Software has released a new character trailer video for Zane, an extremely seasoned espionage trained solider who is also a semi-retired corporate hitman.
Right off the bat we discover that Zane is Irish, and has had plenty experience with numerous different occupations in his time. One thing has stayed consistent through all of that though - Zane has been alone for most of his life. Halfway through the trailer we see Zane use one of his gadgets to block a bunch of bullets from some advancing enemies.
Then at the end we see him chatting to a clone of himself which can be assumed will be used to deceive enemies in combat. Gearbox will be releasing more of these character trailer videos to get that hype train chugging along towards the September release. Borderlands 3 will be releasing on Xbox One, PS4 and PC on September 13th. More information on Zane can be found here.
Zane features:
Double Barrel: Zane's Digi-Clone receives a copy of your equipped weapon, and swapping places with your Digi-Clone increases gun damage for you and it.
Seein' Red: using an Action Skill activates all of Zane's Kill Skills.
Distributed Denial: Zane's Barrier gains the effects of your equipped Shield Mod, and this will also benefit allies near the shield.
Salvation: after killing an enemy, Zane's guns gain lifesteal for a few seconds.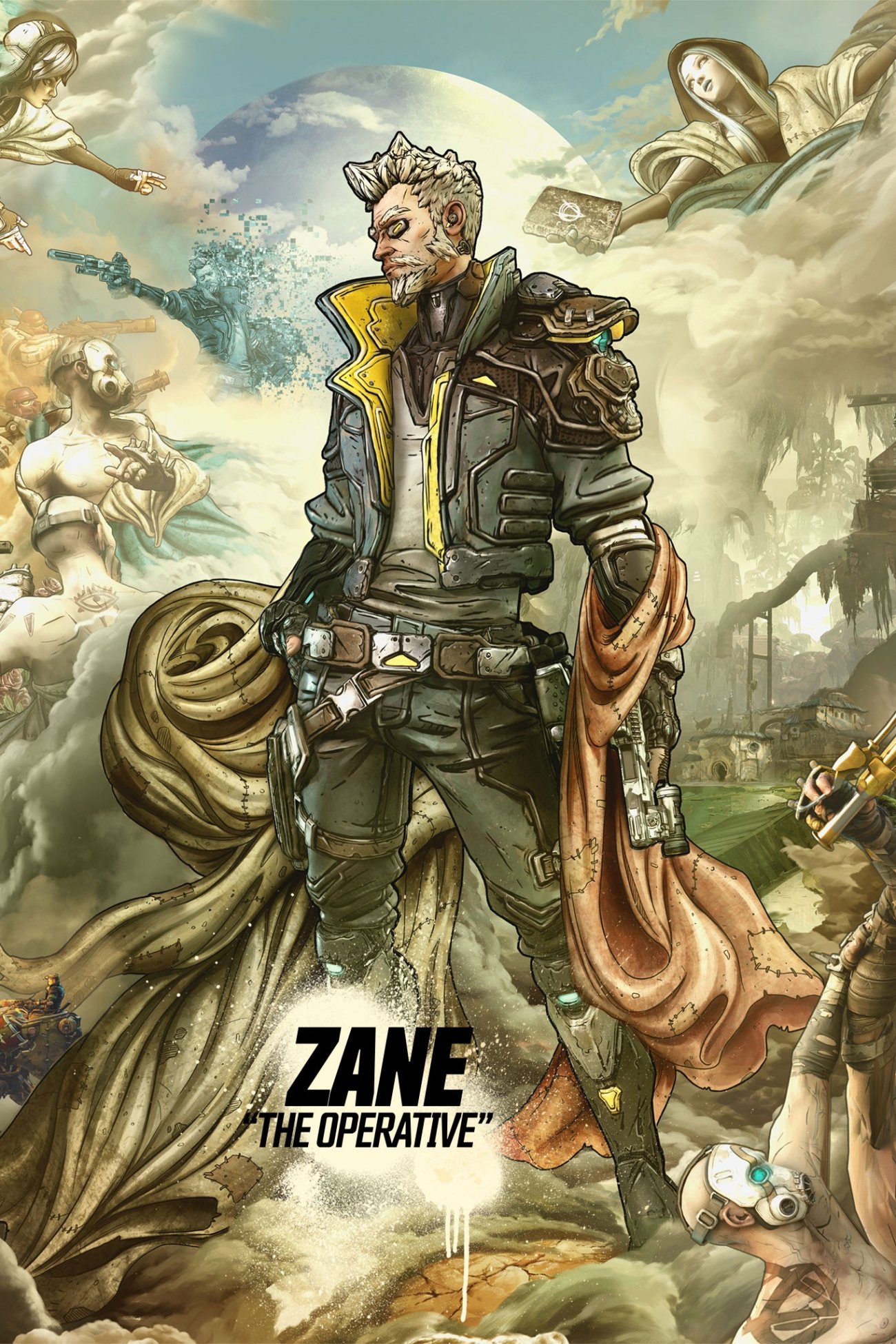 Related Tags