Space X-ray observatory snaps gorgeous galaxy cluster images
NASA has released six new images from a space observatory revealing some incredible galaxies and clusters.
Published Jul 29, 2019 2:00 AM CDT
|
Updated Tue, Nov 3 2020 11:47 AM CST
0 minutes & 41 seconds read time
NASA's 20 year old Chandra X-Ray Observatory launched from the surface of Earth to give NASA, and their researchers a better understanding of how radiation is produced and observed in the universe.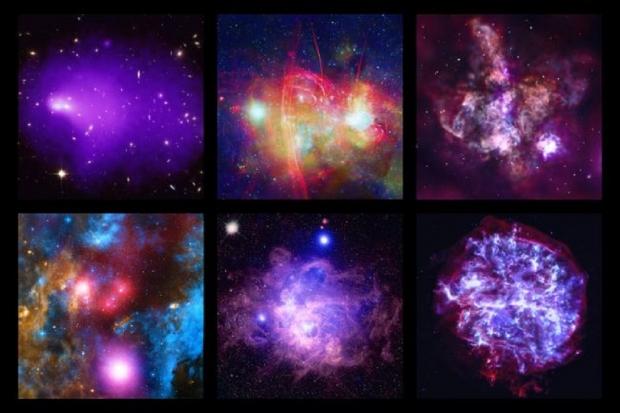 The observatory launched 20 years ago and was named after the Nobel Prize winner Subrahmanyan Chandrasekhar, who was an indian American astrophysicist and was honored for his contribution towards the now current understanding of astronomy. Chandra X-Ray Observatory launched back on July 23, 1999 and has been orbiting earth and observing the structure of huge galaxy clusters ever since.
Belinda Wilkes, Chandra X-ray Center director gave a statement on some newly released images out of Chandra, saying "Chandra remains peerless in its ability to find and study X-ray sources. Since virtually every astronomical source emits X-rays, we need a telescope like Chandra to fully view and understand our universe." Not only is Chandra observing galaxies and star clusters, the observatory is also monitoring gravitational waves (massive ripples in space-time) and black hole mergers.
Related Tags