AMD's 3rd/4th-gen Threadripper: codename Genesis and Vermeer
AMD's next-gen Ryzen Threadripper 3000 and 4000 series codenamed Genesis and Vermeer.

Published Thu, Jul 25 2019 1:14 AM CDT
|
Updated Tue, Nov 3 2020 11:47 AM CST
AMD has been pumping its new Ryzen 3000 series CPUs into the market, based on the new Zen 2 architecture and 7nm node, but where are the third-gen Ryzen Threadripper CPUs? First we thought they were axed, but then the glimpses of a monster 64C/128T next-gen Ryzen Threadripper started... and now they're back again.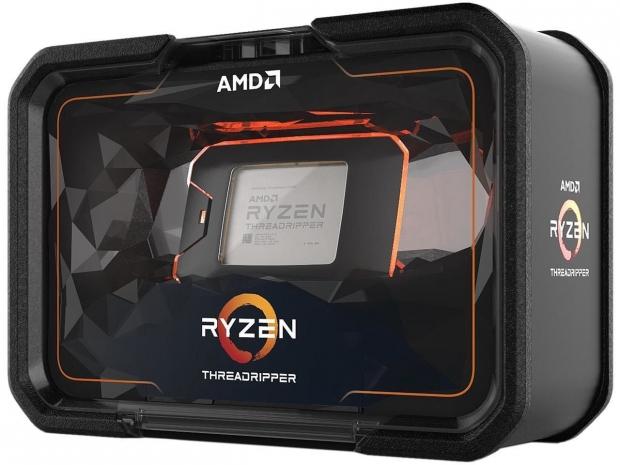 The Ryzen Threadripper 3000-series CPUs has turned up in a UserBenchmark result as a 16C/32T part as codename Castle Peak, with 3.6/4.0GHz base and boost CPU clocks, respectively. This is an engineering sample so CPU clocks are generally lower and will improve before the CPU is in its final, and retail stages.
Even in engineering form the new Castle Peak-dubbed 16C/32T chip offers an overall performance increase of 11% in single-core tests compared to a Ryzen Threadripper 2950X and up to 18% more in multi-threaded tests. It is about identical with the Ryzen 9 3900X in single-core tests and 35% faster in multi-core.
The two new third- and fourth-gen Threadripper codenames:
AMD Family 19h Models 00h-0h, "Genesis"

AMD Family 19h Models 20h-2h, "Vermeer"
We are expecting the flagship third-gen Ryzen Threadripper CPUs to include up to 64C/128T, just like the new EPYC 'Rome' CPUs on the new Zen 2 architecture. AMD's current X399 chipset can handle 32C/64T chips with the Ryzen Threadripper 2990WX, but the shift to 64C/128T is a big one as we'll also see PCIe 4.0 on the boards... so X499 would be one of the beefiest chipsets ever made.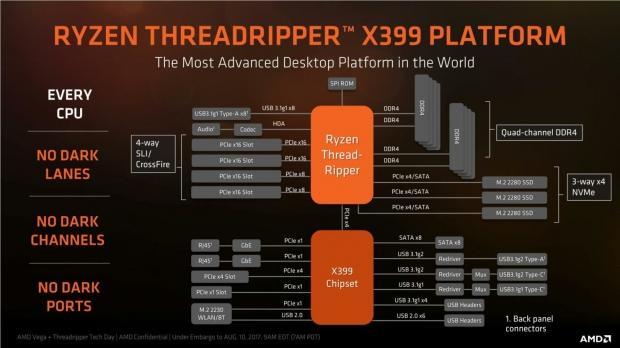 Imagine up to 60 PCIe 4.0 lanes that could drive multiple high-end Radeon Instinct accelerators or NVIDIA Quadro RTX graphics cards, with SSDs offering 5GB/sec+ and multiple 10GbE connections... all feeding from the 60 PCIe 4.0 lanes. All with 64 cores and 128 threads of CPU at your disposal. Oh boy.
The fourth-gen Threadripper CPUs will see the Zen 3 architecture being used, which will deliver DDR5 memory and 4-thread SMT implementation which will boost the multi-threaded performance once again. Zen 3 will also include support for PCIe 5.0 -- just as we're getting comfortable with the just-released PCIe 4.0 on the new X470 boards.
Related Tags