Dragon Quest 'The Hero' joins Super Smash Bro. Ultimate DLC
Dragon Quest characters have been announced for the fighters pass for Super Smash Bros. Ultimate.

Published Wed, Jun 12 2019 2:00 AM CDT
|
Updated Tue, Nov 3 2020 11:48 AM CST
E3 2019 - Nintendo have shocked and stunned Smash Bros. Ultimate fans with not one, but two DLC character reveals this E3.
Square Enix and Nintendo have paired up to bring Smash Bros. Ultimate players characters from the Dragon Quest series. In the above video we are introduced to a character called "The Hero", while this name seems strange, it should be known that 'The Hero' will be able to take form of four different fighters in one. "The Hero" will be able to take form of the four main protagonists from four of the Dragon Quest games; Dragon Quest 3: The Seeds of Salvation, Dragon Quest 4: Chapters of the Chosen, Dragon Quest 7: Journey of the Cursed King and Dragon Quest 11: Echoes of an Elusive Age.
While this may seem overpowered at first glance, 'The Hero' won't be able to swap character mid fight, instead the choice between each of the characters will be much like that of Bower Jr. with the Koopalings. By this standard, we can assume that each of the characters we see in the trailer will have the same move set, and players will just be choosing between the physical appearance or costume. The trailer also reveals that 'The Hero' will be released as apart of the Fighters Pass sometime during the Summer of 2019. For more information, visit the official Nintendo website here.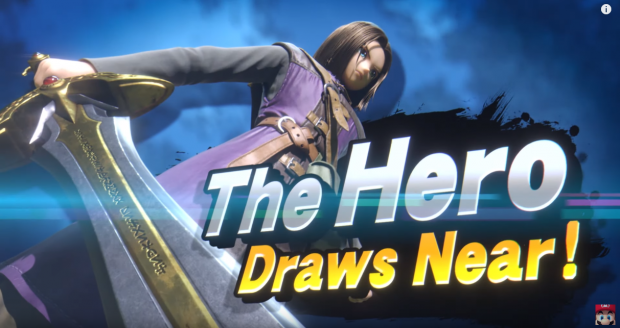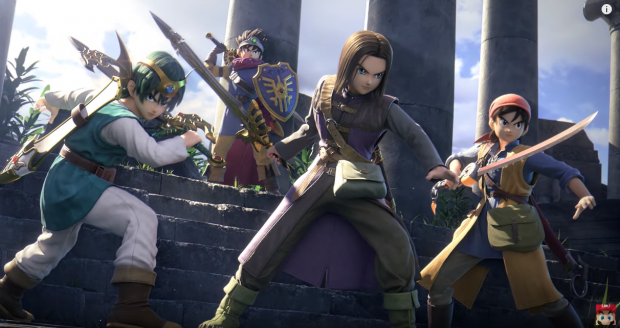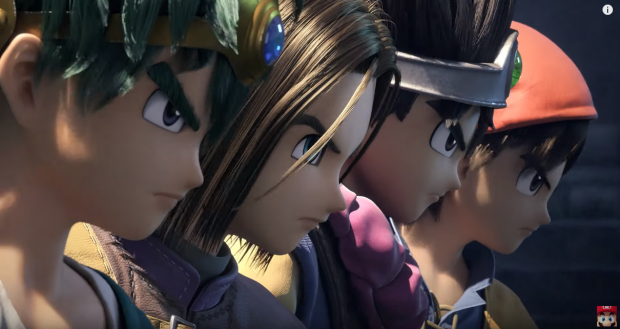 The Dragon Quest characters were rumored to arrive in Smash Ultimate after a data-mining leak, for more information on that check out this article here.
Related Tags