Adventure Time's Finn & Jake live on in Ubisoft's Brawlhalla
Adventure Time has crossed over to the Ubisoft's Brawlhalla, make way for Finn, Jake and Princess Bubblegum.

Published Tue, Jun 11 2019 5:33 AM CDT
|
Updated Tue, Nov 3 2020 11:48 AM CST
E3 2019 - If you are like me and are a massive Adventure Time fan you were surely sad to see the series come to a close, but what if our favorite characters lived on? Perhaps not in another TV show, but in a game we can all enjoy?
That game is none other than Ubisoft's fightingt game Brawlhalla. During Ubisoft's press conference, the publisher revealed that Adventure Time will be crossing over with Brawlhalla. Players will soon be able to enjoy the likes of Finn, Jake and Princess Bubblegum in some epic fighting game action.
In the above trailer we can get a quick introduction to Finn and Jake playing Brawlhalla on Beemo, after a quick match Finn looses and then challenges Jake to a real-life battle within the game. After a quick Beemo teleportation into the game Finn and Jake are faced with Brawlhalla's roster of fighters. We get a great display of moves and combos from Finn, Jake and Princess Bubblegum, as well as a new game mode for players to enjoy. The Adventure Time art style fits perfectly into that of Brawlhalla's, I cannot wait to jump into the comedic action!
Brawlhalla's official description:
ABOUT BRAWLHALLA:
PLAY HOW YOU WANT - ONLINE, OFFLINE, CASUAL COMPETITIVE
Play locally with friends, try to get High Scores in single player, fight in chaotic Free-For-All online and offline, or making the climb from Placements to Platinum and Beyond on the ranked ladder. There's a little something for everyone.

It doesn't matter if you're looking to unwind with friends, or if you're aiming to carve your name into the pillars of the Brawlhalla Competitive Community. Play Brawlhalla however you want, whenever you want.
CHOOSE A LEGEND - BECOME A LEGEND
Over 40 Legends to choose from, each with unique move sets, signature abilities, stats, weapon combinations and flair to suit your personal play style. Master one, or learn them all.

More legends continue to join the fight in an ever-expanding roster of those who fight for glory, honor, and bragging rights in the Brawlhalla arenas.
FREE TO PLAY - NO GIMMICKS
No Pay to Win. No Pay to Play. No hidden fees. No monthly costs. No pay walls. And it's going to stay that way forever.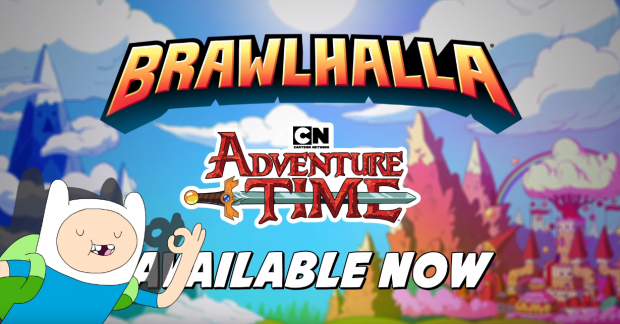 Related Tags