Computex 2019 - Thermaltake is always out to impress at Computex and once again it did, but maybe with its largest show yet with an entire package of Thermaltake products for the ultimate gaming setup.
First up we have the Thermaltake Level 20 RGB BattleStation Gaming Desk which is one of the best-looking gaming desks on the market, with the height-adjustable gaming desk rocking software controllable RGB lighting effects. Oh, and the entire desk is a mouse pad so you get the best of both worlds -- a wild looking desk with a full-surface mouse pad.
It's an absolute beast coming in at 1606mm x 705mm x 4mm (L x W x H) and is a beautiful all-black gaming desk with an optimized surface for all gaming mice and sensors, not just Thermaltake products. The RGB LED strip is gorgeous, making the Level 20 RGB BattleStation Gaming Desk stand out from the rest - and would truly be the center of your gaming universe.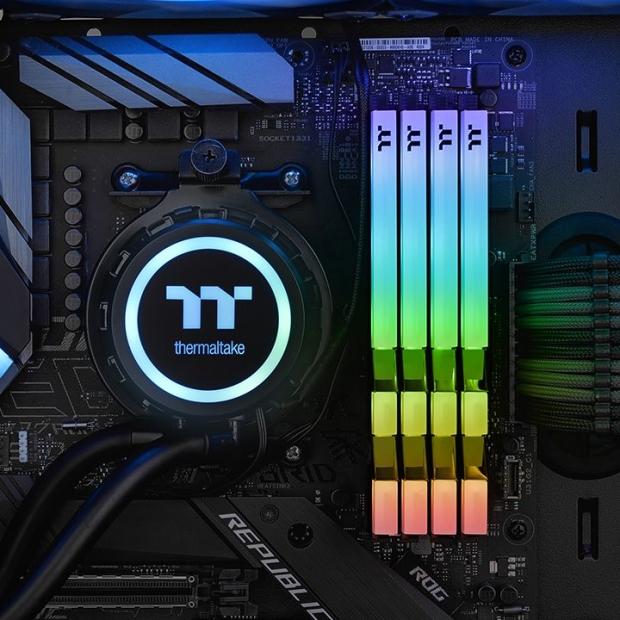 The releases didn't stop with the BattleStation as we have new ToughRAM and ToughRAM RGB, with speeds of 3000/3200/3600MHz. The new RAM has RGB lighting of course, and is even synchronized with TT AI Voice Control, Amazon Alexa, and Razer Chroma (seriously, it's so good to see Thermaltake working with Razer).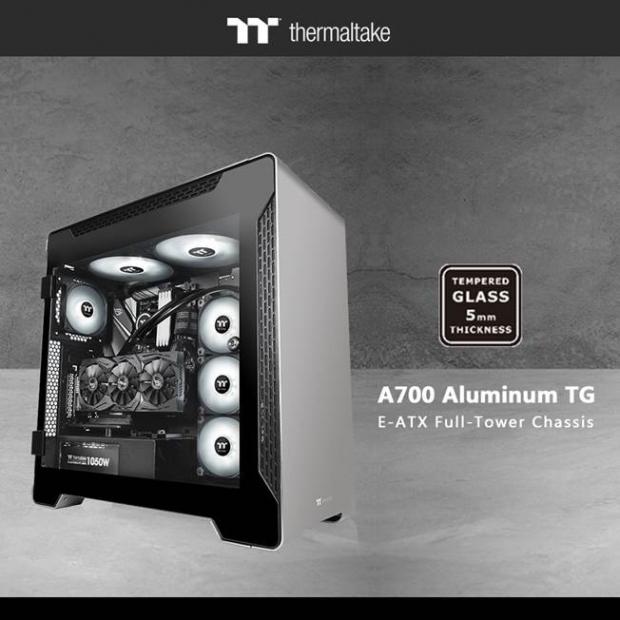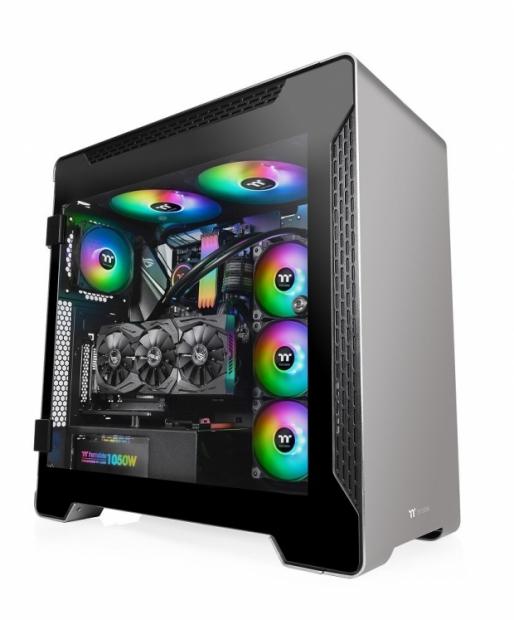 Next up we have the Thermaltake A700 Aluminum Tempered Glass Edition Full Tower Chassis, which is the successor to the A500 version, except the new A700 comes in two 5mm tempered glass panels while the A500 rocked two 4mm glass panels. The new A700 rolls out with a built-in PSU that means you'll have a super-clean, super-slick system.

There was also the next high-end liquid cooler in the new Floe DX RGB Series TT Premium Edition, which is available in 240mm, 280mm, and 360mm variants. The new AIO liquid cooler of course rocks RGB lighting technology, something that can be controlled through Thermaltake's in-house software.