Intel to ship 10nm mobile CPUs in June, 7nm chips in 2021
Intel will be launching 10nm mobile CPUs in large volumes starting in June.

Published Wed, May 8 2019 11:07 PM CDT
|
Updated Tue, Nov 3 2020 11:48 AM CST
Intel has been promising 10nm for quite a while now and while it has shipped some 10nm CPUs into the market, those numbers have been small, until now. The company is promising that its 10nm mobile Ice Lake CPUs will begin shipping in larger numbers starting in June.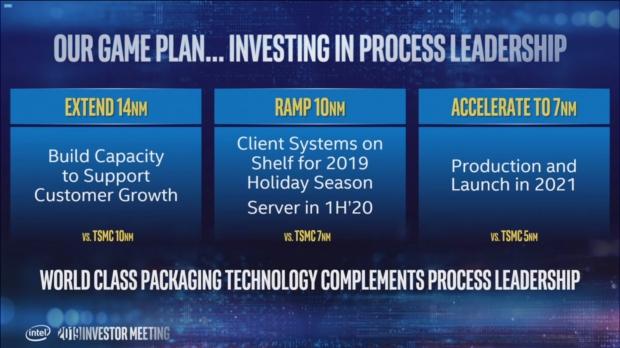 The company will have its 10nm mobile CPUs packing a quad-core Intel Core i7 processor and GPU performance that is doubled over current 8th-gen mobile Intel CPUs while AI receives 3x the power. The new 10nm Intel CPUs will help the company better compete with new mobile AMD Ryzen processors hitting the market, and the big gorilla in the room suddenly with Qualcomm Snapdragon-powered Always Connected PCs with up to and over 20 hours of battery life with 4G and soon, 5G connectivity.
We can expect 10nm CPUs from Intel next year, as well as new GPU designs in the Xe-based graphics cards in the second half of 2020. The company will be dabbling in 10nm with new CPUs, GPUs, server processors and specialized parts for AI like Nervana.
Related Tags