Fan hurls dead crab at Super Smash Bros. Pro Player in match
A fan must of gotten a bit crabby during the Super Smash Bros. Melee grandfinals.

Published Wed, Apr 24 2019 4:00 AM CDT
|
Updated Tue, Nov 3 2020 11:48 AM CST
Its not everyday that you hear about an airborne crab almost connecting with a pro gamer while the gamer is mid match, but today is that day and what better game for it to happen then Super Smash Bros?
One of the most well known Super Smash Bros. players of all time is Super Smash Bros. Melee pro player Juan "Hungrybox" DeBiedma. During the Pound 2019 grand final against Cloud9's Joseph "Mango" Marquez, Hungrybox was subjected to a slight bit of hate from one of the fans in the crowd after he took home the competition.
A fan decided to launch a dead crab at Hungrybox as the player was packing up his controller. Not surprisingly after the shock subsided, Hungrybox stood up and began shouting at the crowd in anger. Hungrybox later then took to Twitter to apologize for his behavior with the crab saying "Sorry for losing my temper. Someone threw a fucking raw crab at me. After a 5 set losers run. Barely missed my head." The officials of Pound have come out and said that they intend to permanently ban the crab thrower but will not be releasing his name out to the public.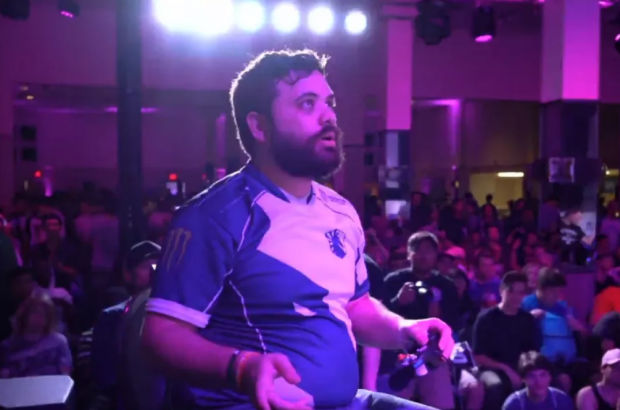 Related Tags