Elmo fixes feud between Cersei and Tyrion in Game of Thrones
Elmo has made a crossover of a life-time, bringing peace between Cersei and Tyrion Lannister in Game of Thrones.

Published Fri, Apr 19 2019 2:00 AM CDT
|
Updated Tue, Nov 3 2020 11:48 AM CST
There is fewer characters in Game of Thrones who hate eachother more than Cersei and Tyrion Lannister, but is all hope lost for the brother and sister relationship? Elmo to the rescue!
In a new and very clever video that has been released onto the official Sesame Street YouTube Channel, Elmo is pitted against two of Westeros' masterminds. The video begins with Cersei and Tyrion negotiating over a cup of wine, when the talk hits its peak both Tryion and Cersei hear some rumblings below the table they are sitting at. To there amazement they see a fury red fellow in armor begin to sit at the table with them, shortly after Elmo begins to speak about having respect for each other.
Sesame Street has done a fantastic job of reminding people that they need to have respect for each other even if there is a feud that needs to be worked out. Elmo even provides strategies for people to take into account if they do have a disagreement with someone. He reminds people to always respect each other and also to make sure to listen what each other have to say. I must say this is quite a clever thing that Sesame Street has done and overall the message of the video is a very positive one. Perhaps Elmo should be the one to sit on the iron throne at the end of this season?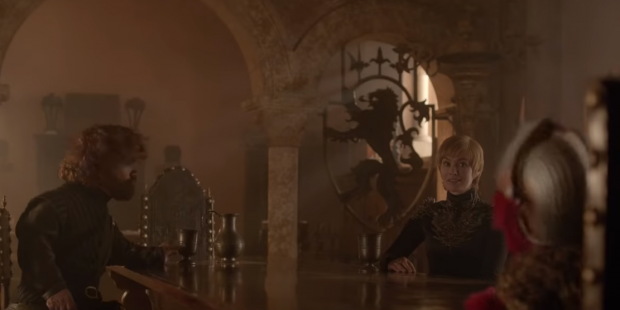 Related Tags