Old-school PS2 shooter XIII is getting remastered, and looks to be a perfect foundation for a wacky-but-serious Archer video game adaptation.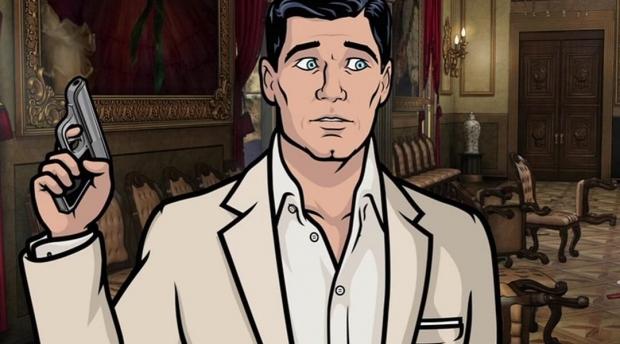 When I saw 2003's stylish shooter XIII for the first time today, something clicked in my head: this looks a lot like Archer. Sure XIII came first, but the connection was there and I can't erase it now. XIII has cel-shaded graphics that really bring to mind Sterling Archer's ridiculous exploits at spy agency ISIS, and it has a distinct comic-pulp layout and taps underlying beats that perfectly exemplify FX's inspirations for the show. Archer is a mix of James Bond's death-defying stunts with none of the suave charm, but the show's overall themes--crazy stunts, gunning down baddies, a serious-yet-humorous bent--can be found in XIII.
So why isn't there an Archer FPS that matches XIII's mechanics with tons of humor and nods thrown in the mix? It seems like the perfect cocktail for a AA product that Archer fans would eat up like Pam eats up crab legs.
The new teaser trailer and accompanying images don't really drive the similarities home. I had to look up some old gameplay footage from a Windows version to really see the potential here.
While watching playthroughs of XIII, I can hear Sterling Mallory Archer's voice belting out one-liners and quips after exploding enemies with C4 or sniping someone across the roof, or yelling "Wooooo!" in a high-speed car chase.
Make it happen, FX. Make it happen.
The XIII remaster will release this November on PlayStation 4, and voices David Duchovny of Agent Mulder fame instead of H. Jon Benjamin.