Mortal Kombat 11 - Shao Kahn can taunt players 'You Suck!'
NetherRealm Studios has released the new reveal trailer for Outworld emperor Shao Kahn.

Published Thu, Apr 18 2019 4:00 AM CDT
|
Updated Tue, Nov 3 2020 11:48 AM CST
In the new reveal trailer for Mortal Kombat 11's Shao Kahn we are introduced to not only some brutal moves by Outworlds ruler but also a hilarious taunt.
We are less then a week out from the launch of Mortal Kombat 11, and NetherRealm Studios has not been slowing down with the reveal trailers they are releasing onto their Mortal Kombat YouTube Channel. This time round we have Shao Kahn, the emperor of Outworld and even though he might be an enemy, I'm certainly not disappointed with his moveset or taunt choices.
Shao Kahn carries what seems to be an oversized meat pulverizer for a weapon, and from the above video you can see that he knows how to use it. Shao Kahn uses a combination of moderately quick attacks that deal a considerable amount of damage, chaining together bone breaking string attacks that seem to just overwhelm his opponent. Just like most other reveal trailers, we get to see the fatality at the end, I won't describe what happens here so watch it to find out. Mortal Kombat 11 is planned for release on the Xbox One, PS4, Nintendo Switch and PC. It will be debuting on April 23rd.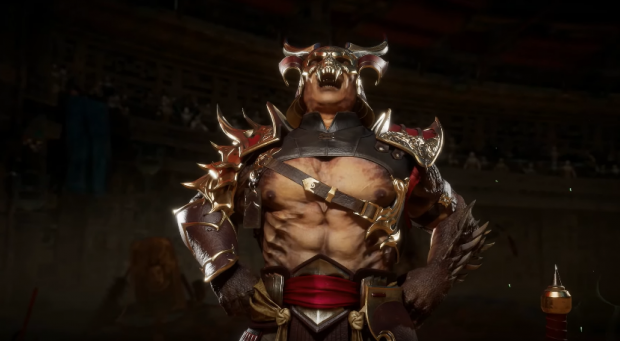 Related Tags