NHK engineers began 8K research all the way back in 1995
NHK started its journey towards 8K back in 1995, and will see it on show during the 2020 Tokyo Olympic Games.

Published Mon, Apr 15 2019 11:35 PM CDT
|
Updated Tue, Nov 3 2020 11:48 AM CST
The ramp up to 8K is going to really go to the next level in 2020 with Japan hosting the 2020 Tokyo Olympics, with Japanese broadcaster 8K being on the forefront of the future of resolutions.
NHK engineers began their journey with 8K all the way back in 1995, with the news being revealed by Senior Producer at NHK, Mika Kanaya. Kanaya talked about the journey up to, and then launching what was the world's first 8K channel. In the video she talks about some of the issues the NHK engineers had to overcome to deliver 8K and how they broke through those challenges, and why 8K is here to stay.
NHK has been blasting out 8K broadcasts since December 2018, and with the 2020 Tokyo Olympis right around the corner they will have all eyes on the company across the world with 8K broadcasts of one of the most-watched events in decades. The current 8K broadcasts are limited, with NHK only broadcasting a couple of shows in 8K, and they're shown multiple times at a single period of the day.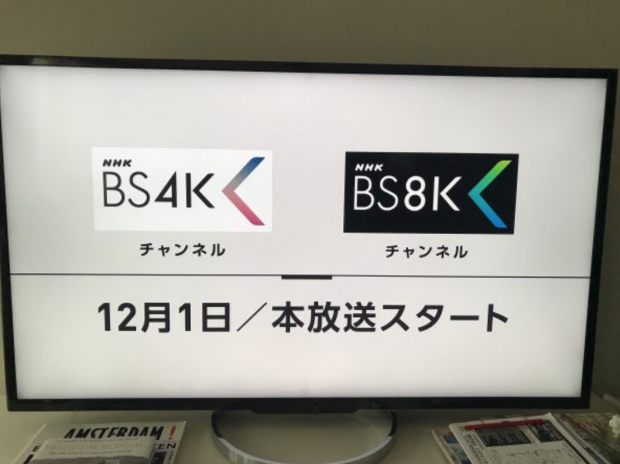 Receiving the 8K signal isn't as easy as an 8K monitor or TV owner where they can use YouTube to watch 8K60 content without a problem, with it using over 100Mbps on my fiber line... trust me, I've tried it. As an owner of an 8K monitor in the Dell UP3218K and luckily enough to have internet good enough to handle it, cramming 7680x4320 at 60FPS isn't an easy task.
Over the air? Even more impressive, which is where the engineering and coding work that the team at NHK did to blast 8K to TVs needs to be recognized. In order to receive the 8K broadcast in Japan you'll need an 8K-capable TV and a dedicated satellite dish, with NHK noting that some users might need to replace their boosters and distributor boxes to ensure smooth sailing with the 8K broadcast.
Related Tags