Mortal Kombat's Ed Boon wants to make a new IP
Ed Boon really wants to make a new IP set in a live service universe.

Published Wed, Apr 3 2019 6:45 PM CDT
|
Updated Tue, Nov 3 2020 11:49 AM CST
After decades of making Mortal Kombat games, Ed Boon wants to expand outside of the ultra-violent, face-smashing fighter. His dream? An online IP that's always active.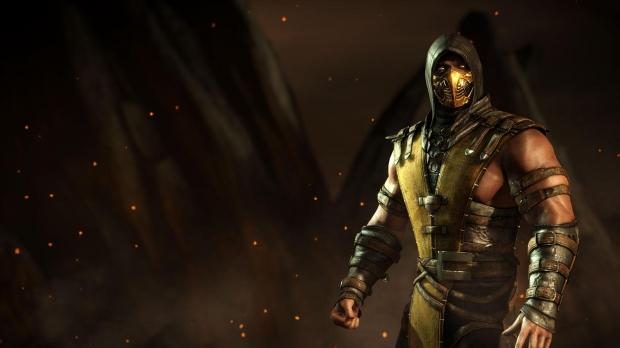 In a recent interview with GameInformer, Mortal Kombat creator Ed Boon discussed his ideas for a brand new kind of Netherealm game. Work on Mortal Kombat 11 is going smoothly, but Boon would like to explore a bit more. The new IP would be a kind of online-based experience that puts gamers' hard-earned loot in danger when they're not actually playing.
"On a scale of 1-10, how badly do you want to make a new IP?"
"9.6. I'd like to make some kind of persistent online game that never stops," Ed Boon said in the interview. "There's something about persistence, and how we'd deal with somebody, you know, turning off the game and going to sleep...I'd love to have something where you had to hide your body somewhere when you're not playing and if somebody finds it they can loot it or kill you or something like that."
"Something where you're nervous to not play the game for too long."
But the new IP wouldn't be a fighting game. It'd be...something new. Something different for Nethrealm.
"I think we've made enough fighting games. If we had our choice of anything, we'd probably want to branch out a little bit."
It's hard to imagine Netherealm, who's helped birth the genre, stray away from fighting titles. That doesn't mean Boon is fed up with brawlers though. Farther along in the interview, Boon said he talked to Marvel about making a fighting game set in the comic universe.
Details were predictably light.
"We'd love to make a Marvel fighting game, maybe something like Marvel vs DC would be the coolest."
Here's a few other tidbits from the interview, including confirmations of MK11 Switch FPS, no lootboxes, and some surprises about a new Mortal Kombat movie.
Mortal Kombat XI will have 30-ish characters total, but only 25 at launch

Multiple endings

Liu Kang is the main character in the story

Kronika, the game's antagonist, is higher than an Elder God

Fatal Blow attacks are lowered to 30FPS

A script exists for a new Mortal Kombat movie

Neo was almost in Injustice 2

No lootboxes in MK11

Ed Boon wants to make a new IP

MK11 on Switch runs at 60FPS

Ed Boon talked to Marvel about making a fighting game

Mortal Kombat 11 won't support cross-play at launch, but Netherealm wants to support it

Mortal Kombat X sold almost 11 million copies
Mortal Kombat 11 launches on April 23, 2019 for PS4, Xbox One, PC and Nintendo Switch.
Related Tags