Actor-filled zombie film 'The Dead Don't Die' gets trailer
Bill Murry and Adam Driver will be starring in the greatest zombie cast ever disassembled in 'The Dead Don't Die'

Published Tue, Apr 2 2019 5:21 AM CDT
|
Updated Tue, Nov 3 2020 11:49 AM CST
A brand new trailer has come out of Focus Features and it showcases the new project from Jim Jarmusch, 'The Dead Don't Die'. We have gotten the first trailer for the new movie and it gives us a quick tease what what the cast is going to look like.
Straight off the bat we get introduced to quite an extensive cast. The movie will be starring Bill Murray and Adam Driver who play two local cops of a small rural town that are required to spring into action when they realize that their town has fallen victim to a zombie outbreak.
Other actors that are also apart of the cast include; Adam Driver, Chloe Sevigny, Tilda Swinton, Steve Buscemi, Austin Butler, Bill Murray, Selena Gomez, Rosie Perez, RZA, Caleb Landry Jones, Carol Kane, Tom Waits, Danny Glover and Iggy Pop. The current release date for this movie is June 14th, 2019 and Focus Features will be production and distribution company. Personally, from the trailer I can see that the relationship between Adam Drivers character and Bill Murry's is going to be a center focus for the humor, and judging from what we have seen in the trailer, I don't think it will disappoint.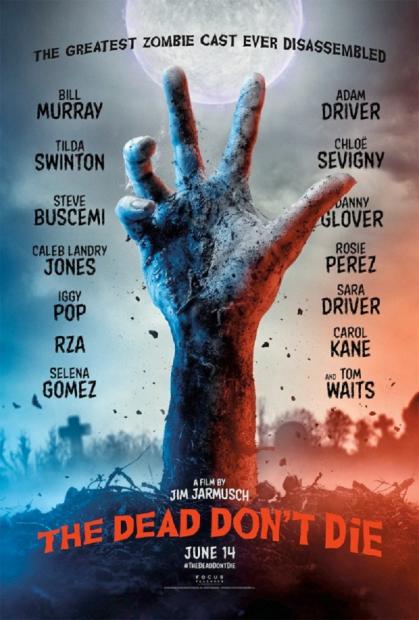 Related Tags