Devil May Cry 5 'Bloody Palace' survival mode free update
Capcom has released the free 'Bloody Palace' update for Devil May Cry 5.

Published Tue, Apr 2 2019 1:00 AM CDT
|
Updated Tue, Nov 3 2020 11:49 AM CST
Devil May Cry 5 players will be able to enjoy wave after wave of increasingly hard enemies in the new 'Bloody Palace' survival mode that has arrived in a new free update.
The new 'Bloody Palace' mode comes with 101 floors of progressively harder enemies, players will also be racing against the clock to beat a ticking timer. Above is the trailer for the new game mode, but before talking about it I would advise to anyone who hasn't finished the story in Devil May Cry 5 to avoid this trailer as it features some level of spoilers.
It is unclear whether or not this update contains some fixes for the base game, but it is known that it will automatically be downloaded for Steam users. Devil May Cry 5 is currently available on Xbox One, PS4 and PC. For more information, visit the official Devil May Cry 5 website here.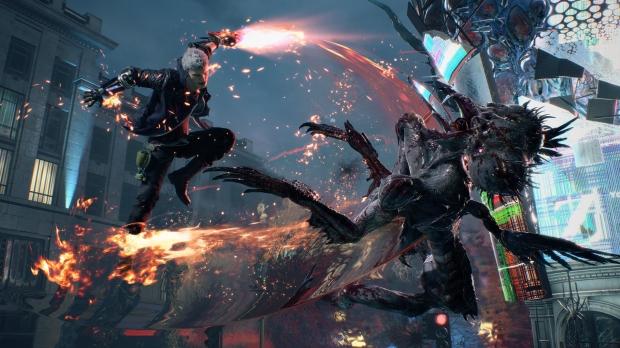 Related Tags