HyperX makes headset out of Cup Noodles
HyperX brings high-end audio to the world of Cup Noodles.
Published Apr 1, 2019 4:22 PM CDT
|
Updated Tue, Nov 3 2020 11:49 AM CST
1 minute & 41 seconds read time
HyperX today announced an exciting new innovation in audio tech: a headset made out of Cup Noodles.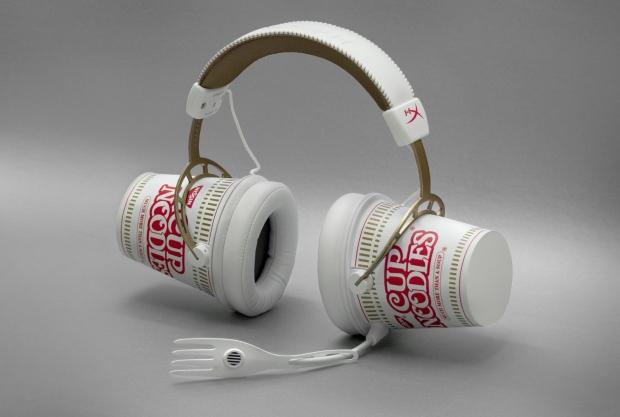 Outfitted with Nissin's famous Cup Noodles and patented Microphork technology, HyperX's new Cup MIX-IN headphones bring that classic "I'm broke" cosplay style to high-end audio in an exciting new way. To capture that distinct flavor and bring maximum comfort, HyperX has woven noodle fibers into its earpads to "deliver the silky soft caress of ramen noodles."
The high-performance gaming gear manufacturer and beloved instant ramen brand, Nissin Cup Noodles, have designed headphones for gaming and grubbing without interruption with a powerful set of innovative features:

Through the use of a detachable Microphork, the headphones cancel out all Cup Noodle slurping sounds while still delivering crystal-clear sound quality during stream.

Dual-Chamber Drivers offer the largest noodle chambers on the market!
Both HyperX and Nissin are passionate about this cross-over, and affirm the new headphones were the result of lots of hard work. Future collaborations will happen, and HyperX plans to release a special heated mouspad to keep your Cup Noodles nice and toasty while gaming.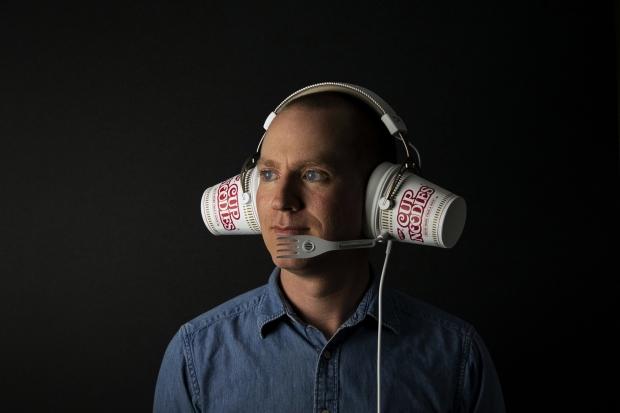 "Staying ahead of trends and infusing innovation into what we offer from Cup Noodles are at the core of what our company was founded on," said Jaclyn Park, Vice President of Marketing, Nissin Foods USA. "We are always looking for ways to elevate our fans' experience with Cup Noodles through unexpected and fun ideas, so when HyperX wanted to collaborate, we knew this was an opportunity to give everyone from music lovers to gamers a unique Cup Noodles experience they never imagined."
"This collaboration challenged our engineers to push the limits on both performance and creativity," added Wendy Lecot, Head of Strategic Alliances, HyperX. "After many hours on the drawing board, we're most excited to bring to market the Premium Dual-Chamber Drivers, Noodlette™ and Microphork™ through this premium headphone. Now, Cup Noodles fans can curb their hunger without compromising the quality of their down time, including gameplay."
The HyperX Cup MIX-INs are currently available for pre-order, but only a limited quantity will be released.
Related Tags