AMD will be launching its next-gen Ryzen 3000 series CPUs just before or during Computex, with the new X570 motherboards designed to support the new 7nm processors on the new Zen 2 architecture.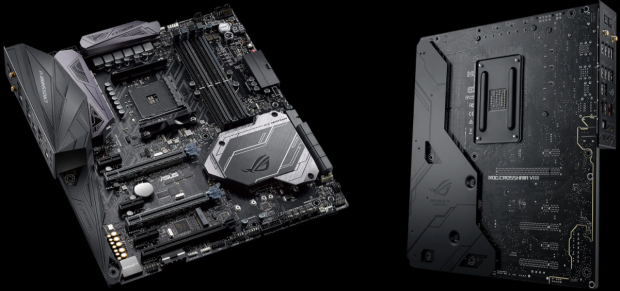 ASUS will be launching a new range of X570 motherboards with VideoCardz reporting that we are to expect a flagship ROG Crosshair VIII Formula motherboard. There are 12 motherboards in the X570 range so far, with AMD making the new chipset in-house versus using something made by ASMedia. Not only that, but the X570 will be the first chipset out to market with PCIe 4.0 connectivity.
We will know more about AMD's upcoming Zen 2 processors in the coming months, especially as we inch closer and closer to the launch of the X570 chipset and the exciting new PCIe 4.0 connectivity.
ROG CROSSHAIR VIII FORMULA

ROG CROSSHAIR VIII HERO

ROG CROSSHAIR VIII HERO (WI-FI)

ROG CROSSHAIR VIII IMPACT

ROG STRIX X570-E GAMING

ROG STRIX X570-F GAMING

ROG STRIX X570-I GAMING

PRIME X570-P

PRIME X570-PRO

Pro WS X570-ACE

TUF GAMING X570-PLUS (WI-FI)

TUF GAMING X570-PLUS