Switch could use Microsoft voice chat technology
Microsoft's PlayFab tech arms devs with flexibility across all platforms, including the Switch.

Published Sat, Mar 23 2019 1:21 AM CDT
|
Updated Tue, Nov 3 2020 11:49 AM CST
The Microsoft-Nintendo relationship could get very interesting from a development standpoint, and the Switch could benefit tremendously from Xbox technology.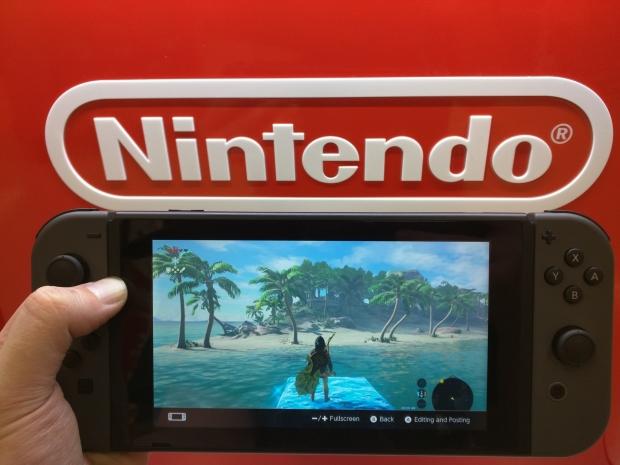 At GDC 2019, one sharp-eyed Reset Era user spotted something interesting at Microsoft's PlayFab booth: a Nintendo Switch handheld. Microsoft is making big waves to arm devs with more cohesive packaged toolsets to make games, services, and content with. It just released Game Stack, which brings Xbox LIVE to Android and iOS devices (and likely Switch), and now it wants to bring a new feature called PlayFab Party to Nintendo's popular handheld-console hybrid.
Microsoft acquired PlayFab, a cloud infrastructure, back in 2018 to help bolster its growing roster of services and live games. The Azure-powered system has evolved since then with new content including PlayFab Party, which bakes in key online features like voice chatting, matchmaking, voice-to-text, and servers and lobbies.
Microsoft wants to sell the cross-platform PlayFab Party SDK to developers across all systems including the Switch to help better maintain their online experiences. What's interesting is PlayFab Party can be separated from Xbox LIVE and the Xbox ecosystem, which gives it more of a chance to appear on competing platforms.
Multiplayer can be a great addition to many games and PlayFab provides several services focused on multiplayer scenarios:

Leaderboards - Track and respond to player activity with statistics and leaderboards

Matchmaking - Deploy custom matchmaking rules to group players quickly

Servers - Dynamically scale custom multiplayer servers in Azure

Party - Connect players with networking and accessible in-game chat

Microsoft wants to help game creators reach everyone. We therefore want to make sure Party is available on players' preferred platforms and mitigates developer concerns balancing "accessible" and "within my budget". While game developers pay for Party voice chat, 10% of title chat activity can use integrated accessibility features before incurring any cost. PlayFab is working closely with Azure Cognitive Services to maximize real-time performance and build highly efficient SDKs for PC, Xbox, iOS, Android, and Nintendo Switch.
While it remains to be seen if Nintendo is actually on board with this or not, remember that it'll be developers and not necessarily platform-holders that opt-in.
This means if Switch does use PlayFab Party (and I hope it does because the Switch Online's voice app is horrible) then it'll likely be integrated into third-party external games rather than big first-party games like Splatoon 2.
Microsoft and Nintendo have reportedly gotten very close as of late. Cuphead is coming to the Switch will Xbox LIVE support added in later, and many gamers still think Microsoft's $10 a month Xbox Game Pass service could hop over to the Switch too.
Unfortunately that's not very likely to happen.
We may hear more details during Microsoft's big E3 2019 showcase in June.
Related Tags