Games titan Tencent earns $45 billion in 2018
Chinese games-maker Tencent reigns with $45 billion in revenues through 2018.

Published Thu, Mar 21 2019 10:41 AM CDT
|
Updated Tue, Nov 3 2020 11:49 AM CST
Tencent, the world's largest video games company, today announced its full year earnings for 2018...and they're absolutely massive.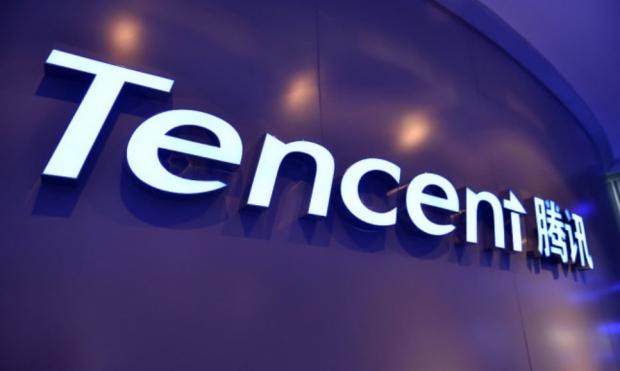 Tencent is one of the most diverse, powerful, and unique companies on the planet. There's a lot of moving parts to its business, and Tencent has fingers in many pies--its wide net of mobile franchises, social media platforms, and investment stakes in games-makers like Epic Games (Fortnite) and Riot Games (League of Legends) always makes for tremendous billions-strong cashflows. This year is no different.
In 2018, Tencent earned a total revenue of $45.56 billion across all segments, the company revealed in its latest earnings report. That's a mighty 35% year-over-year increase, a direct result of Tencent's move to "step up" its investments across the board.
But like any company, Tencent has to spend money to make money. It only kept $11.65 billion of those earnings as profit, a margin of 26% versus last year's 30%. Tencent spent nearly 60% of its earned 2018 revenues on costs like games development, server hosting, advertising, payrolls, and more.
But profits for the last quarter actually dropped a fair amount. The company's Q4 profits sunk by 32% to $2.1 billion.
The Chinese giant's operating profit for 2018 sits at $14.22 billion, up 8% year-over-year.
Tencent also says that it holds two games with the highest MAU (monthly active users): PUBG Mobile on smartphones, which it publishes in China, and Riot's League of Legends on PC.
Here's more info from Tencent's gaming performance in 2018:
For 2018, our smartphone games business achieved RMB77.8 billion revenues (including smartphone games revenues attributable to our social networks business), up 24% year-on-year; for the fourth quarter, it achieved RMB19.0 billion revenues, up 12% year-on-year. We released 9 licensed games in the fourth quarter, most of which were role playing games. The industry regulator re-started issuing game monetisation license ("banhao") approvals in December 2018, after a nine-month suspension. A total of 8 Tencent games (including 7 smartphone games and 1 PC game) have received approval so far, including role playing games, strategy, casual and functional genres. Since there is a sizeable backlog for the banhao applications in the industry, our scheduled game releases will initially be slower than in some prior years.

We have implemented our upgraded Healthy Gameplay System in 39 smartphone games, including our most popular titles such as Honour of Kings, QQ Speed Mobile, Cross Fire Mobile, Naruto OL Mobile and MT4. The system has resulted in minors spending significantly less time in the affected games, but immaterial impact on time spent by adult players.

In China, we increased our market share in smartphone games in terms of active users. We enhanced user engagement across multiple genres. For action titles, QQ Speed Mobile's anniversary promotions increased its DAU sequentially. Cross Fire Mobile introduced a season pass to encourage in-game engagement. For role playing games, we launched several IP-based games that attracted fans of popular anime and comic franchises such as Battle through the Heavens, Naruto OL Mobile and Samurai Spirits. For MOBA, Honour of Kings organised its flagship eSports event KPL Fall Final in December, attracting over 75 million unique viewers for the live broadcast.

In international markets, PUBG MOBILE achieved breakout success, becoming the most popular game globally by MAU, and was named the Best Game of 2018 by Google Play. Our investee companies' success added to our proven track record of working with category leaders in the games industry. For example, Supercell's new MOBA game Brawl Stars was the most downloaded game in 50 markets after its global launch in December 2018.

And, Epic Games' Fortnite continued its phenomenal success, topping US iOS Grossing Chart in the fourth quarter. Sea's first self-developed game, Free Fire, was the fourth most downloaded game globally in 2018, according to App Annie.

Our PC client games business achieved approximately RMB50.6 billion revenues, down 8% year-on-year, for 2018, and approximately RMB11.2 billion revenues for the fourth quarter, down 13% year-on-year as users continue to shift time to mobile. League of Legends introduced its first season pass and increased average user time spent, with active users growing sequentially after a China team won the World Championship in November 2018.

We released a sequel to NBA2K in China, significantly expanding the total user base of this popular basketball franchise. We launched two new internally developed PC games, Iris Fall and Bladed Fury, to better serve niche audience interests.
Related Tags