Cuphead coming to Switch with Xbox LIVE integration
This one is red hot!

Published Wed, Mar 20 2019 3:25 PM CDT
|
Updated Tue, Nov 3 2020 11:49 AM CST
Some of Microsoft's key first-party indies are coming to the Nintendo's handheld-console hybrid with Xbox LIVE integration, but this doesn't mean Game Pass will follow.
At GDC 2019, Microsoft today confirmed Cuphead is coming to Nintendo Switch with Xbox LIVE features. Studio MDHR will use the new Xbox Game Stack toolset to migrate undisclosed Xbox LIVE functionality to the Switch port (we'll likely see cross-play, friends lists, and achievements arrive). The Xbox online platform will be introduced in a post-launch update following the game's Switch release on April 28, 2019.
"Growing out of these recent discussions, we are partnering with Studio MDHR to investigate bringing Xbox Live features beyond Xbox and PC to Nintendo Switch," reads a post on the Xbox Wire.
"Yes, this means that fans will now have the opportunity to experience Studio MDHR's award-winning debut game on Nintendo Switch with Xbox Live! We'll be working with Studio MDHR to implement Xbox Live features into Cuphead on the Nintendo Switch in the coming months."
Sadly the best feature for Xbox LIVE integration is missing. Cuphead doesn't support online co-op (yet?), but it could happen with the new The Delicious Last Course DLC. Cuphead will likely help pave the way for more ID@Xbox indies to jump on Switch, but from the sound of it Nintendo is tentative about this approach.
Before you get too excited and think Game Pass is coming too, remember that Minecraft on Switch also supports Xbox LIVE integration on Switch.
Minecraft has cross-play and friends list support on Switch, and Cuphead should similarly follow. But this light merging of Switch and Xbox doesn't mean something as big as Game Pass, which is a directly competing service to Nintendo's own Switch Online platform, will come to the console.
We've outlined many of the reasons why Game Pass probably won't come to the Nintendo Switch.
The biggest reasons include Game Pass undermining Switch Online's framework and Nintendo's own game sales on its carefully-controlled and -curated storefront. Nintendo is fiercely protective over its IPs and game sales, and I doubt they'd let a competing service come in and make money from its huge install based--an install base that's rapidly approaching the Xbox One's flagging hardware sales.
Cuphead is coming to Nintendo Switch on April 28, 2019.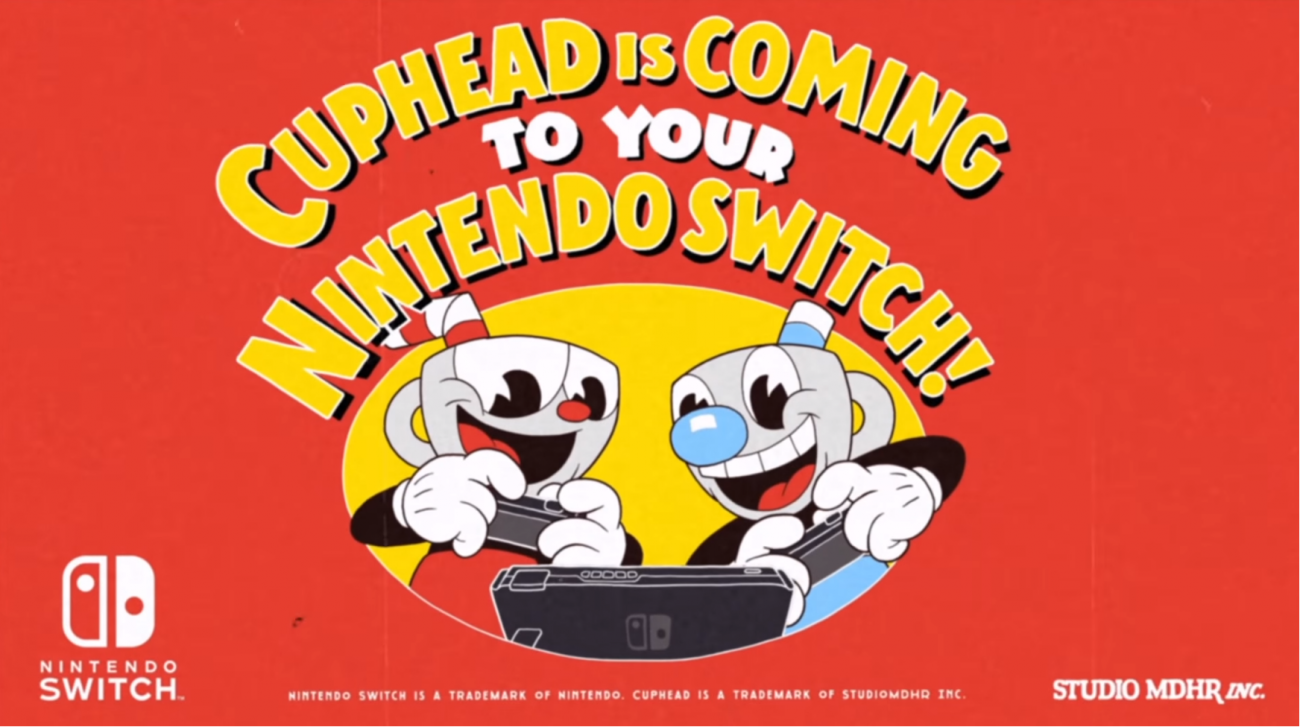 Related Tags