Sekiro: Shadows Die Twice, step into the combat of a shinobi
Explore what it is going to be like to step into the shoes of the Wolf in Sekiro: Shadows Die Twice.

Published Tue, Mar 19 2019 1:00 AM CDT
|
Updated Tue, Nov 3 2020 11:49 AM CST
The official gameplay trailer for Sekiro: Shadows Die Twice has been released onto the PlayStation YouTube Channel and showcases what it is going to be like to step into the shoes of a Shenobi.
Just last week FromSoftware and Activision released the launch trailer for Sekiro: Shadows Die Twice and now just a couple of days out from launch we have the official gameplay trailer. The gameplay trailer gives us a great synopsis of what players can expect from the main protagonist 'Wolf' and the story that surrounds him. The trailer is broken up into three separate parts; story, the shinobi prosthetic and combat.
Starting off, the trailer explains that players will be sworn to protect a character named the 'Divine Heir' at any cost, even his life. Just touching on what the story contains we jump straight into the prosthetic arm and the capabilities that surround it. We learn that players will be able to customize their arm to suit their play-style. Options include; grappling hook for versatility, heavy axe to break shields, spear to drag enemies closer, shurikens to stagger enemies, firecrackers to confuse enemies, and the ability to be able to deflect attacks with the shield umbrella.
Players should also take note of the narrators warning for each fight with an enemy being difficult and unique in their own way. Meaning that players will be required to change strategy for each new type of enemy that is presented. Strategy for defeating enemies are; the use of deflections and following up with a deadly shinobi death blow, out maneuvering your opponent, countering incoming blows and learning your opponents mechanics and attacking correctly. Sekiro: Shadows Die Twice will be released onto the PS4, Xbox One and PC on March 22nd.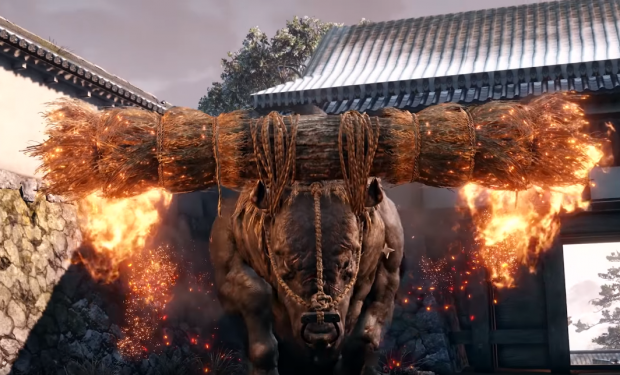 Related Tags