Activision earns mostly from consoles, Blizzard from PC
Some things never change.

Published Sat, Mar 2 2019 9:20 AM CST
|
Updated Tue, Nov 3 2020 11:49 AM CST
Activision-Blizzard's earnings follow a typical pattern that sees each segment tapping the platforms it knows best.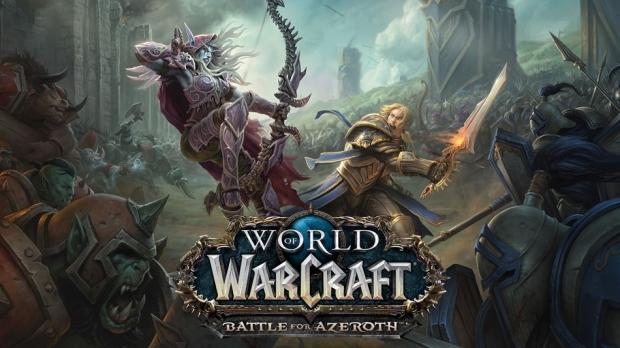 Recent SEC Filings gives more insight into Activision-Blizzard's business, and some of them are actually quite obvious. The jam-packed document sees Activision earning most of its cash from consoles, which makes sense given the massive popularity of Call of Duty, and World of Warcraft-maker Blizzard raking in most of its cash from PC. These two segments have sales strengths that compliment one another, and combined with King's mobile focus, the company has all bases covered.
In 2018, Activision earned $2.35 billion from consoles, or 86% of its total net revenues of $2.73 billion. Sony's PS4 was the main console platform and Call of Duty Black Ops 4 propelled earnings. Blizzard, on the other hand, raked in $1.71 billion from its dominant PC platform, or about 75% of total net revenues for the period. Blizzard's mobile earners were much higher than Activision's with $220 million, and that number should grow with new games like Diablo: Immortal on the way.
Predictably enough King pulled in lots of revenue from mobile; the Candy Crush titan earned $1.93 billion on mobile and surprisingly also pulled in a respectable $154 million from freemium social gaming on PC.
World of Warcraft is doing amazingly well and is among the top-three contributors of Activsion-Blizzard's 2018 earnings.
"For the year ended December 31, 2018, our top three franchises-Call of Duty, Candy Crush, and World of Warcraft-collectively accounted for 58% of our net revenues," reads the SEC Filing.
Other easily predictable trends were also spotted. Activision-Blizzard made most of its cash from digital online channels thanks to microtransactions and live services. But Activision sees a yearly sales surge in both digital and retail on the heels of its annual Call of Duty games, whereas Blizzard's digital earnings stay consistent over the year due to lack of new releases.
Related Tags