Apex Legends fan spends $500 on loot boxes, is disappointed
Apex Legends player spends $700 on loot boxes to unlock rare item, says 'it wasn't worth it' in the end.

Published Sun, Feb 24 2019 7:31 PM CST
|
Updated Tue, Nov 3 2020 11:49 AM CST
Apex Legends is one of the hottest games on the market right now and it is seeing some pretty crazy fans plonking down serious money on loot boxes to get the ultra rare cosmetic items that have a less than 1% chance of dropping.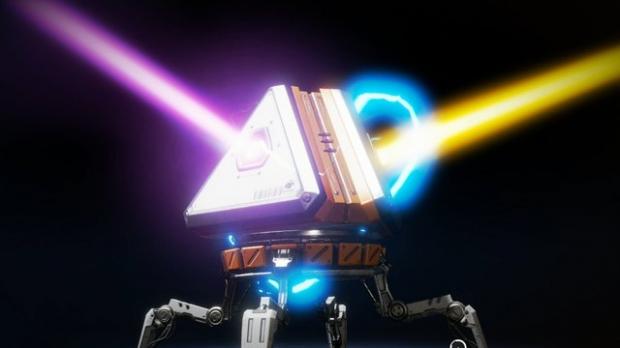 The biggest case of this would have to be Cole, a 24-year-old gamer who spent $500 in order to unlock 500 loot boxes on the pursuit of getting said ultra rare items. Cole spoke with Kotaku about the deal, saying that before playing Apex Legends he was playing Fortnite, so he's no stranger to wanting cosmetic items in his games, and is willing to pay for it.
Cole said: "These games didn't tempt me into ludicrous spending. In my many hours in both games I probably spent less than $30. I've never had much luck when it comes to loot boxes and despite wanting the items inside, I knew the maths behind it and wasn't going to throw my money around chasing the carrot on a stick".
All he wanted were items for Wraith as he's a Wraith main, so the less than 1% chance of finding the item unlocking loot boxes didn't bother him. Hell, even the official FAQ for Apex Legends explains: "When a player opens an Apex Pack, there is a <1% probability of an Heirloom Set dropping. Heirloom Set drops do not deduct an Apex Pack from your inventory. A player cannot open more than 500 Apex Packs without receiving an Heirloom set (assuming the player does not own all of the available Heirloom Sets)".
Cole continued in his chat with Kotaku, explaining: "Once I bought my first bundle my brain became wired in a way that I wasn't going to stop until I got the heirlooms. The feeling of going box to box wasn't even enjoyable. As I opened more and more crates, I would move on to the next crate and skip over the new items I got entirely if I knew it wasn't the heirlooms. Not even unboxing the rare legendaries items excited me".
In the end he got what he wanted, his said that after spending $500 to get it that it "wasn't worth it". Cole explained: "To be honest, best way to describe how I feel after spending the $US500 would probably be in 'shock'. I've definitely made some ill advised purchases in the past on different things not gaming related but there's just something different about spending so much on a random chance at virtual items that hold no real value to most people, you know?".
$500 to unlock cosmetic items is pretty crazy... have you spent that much on cosmetic items before?
Related Tags