Top 10 Twilight Zone episodes
Enrich your life with these 10 classic Twilight Zone episodes from Serling's original 1960's series.

Published Thu, Feb 21 2019 2:52 PM CST
|
Updated Tue, Nov 3 2020 11:49 AM CST
With Jordan Peele's new Twilight Zone reboot on the way, we thought it pertinent to drudge up our top 10 favorite episodes of the original 1960's series for your perusal.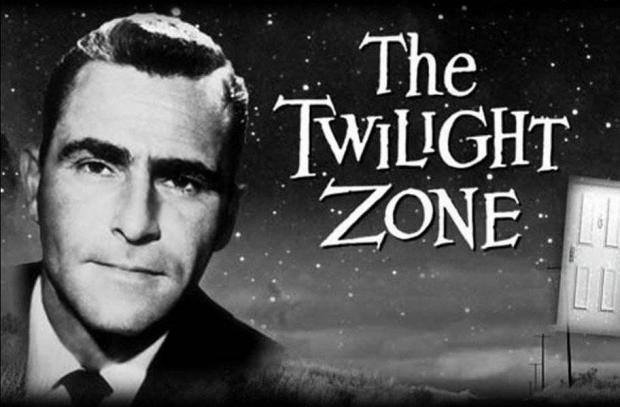 The Twilight Zone is my favorite anthology series. It's a show that opens new doorways in your mind, conjuring all kinds of strange ideas and possibilities that simply weren't there before. You feel like a changed person after you watch a good Twilight Zone episode, as if you can now see the world a little bit differently. The following 10 episodes of the original 1960s series should bring that sense of awe and mystery the series is known for, and you can check them out on Hulu or Netflix.
Our list is a bit obscure, though. It doesn't include iconic (but not necessarily great) episodes like Shatner's Nightmare at 20,000 Feet or Burgess Meredith's immortalized broken glasses of Time Enough At Last. You won't find the one about the neat little stopwatch that stops time, or the camera that can predict the future. No, we dug a bit deeper to unearth some of the really interesting and oft-unknown gems the show has to offer. There's lots of twists and turns in these ones, so be forewarned!
Before I jump into the list, I'd like to say that every episode of the Twilight Zone is good in its own right. I think everyone should watch the entire thing from start to finish (with the exception of most of season 4--the only good one there is On Thursday We Leave for Home).
The Midnight Sun (Season 3, Episode 10)

This story poses an interesting possibility that Earth's greatest asset could become its most destructive enemy. This is my favorite episode because of how desperate and ominous it feels--and how creatively simple it actually is.

The Lonely (Season 1, Episode 7)

Man is a social animal. This episode gives new meaning to solitary confinement, and love itself.

Third From the Sun (Season 1, Episode 14)

The atomic scare was everywhere during this era, prompting people to do desperate things.

Mirror Image (Season 1, Episode 21)

As Alfred Hitchcock showed in Psycho, paranoia is extremely powerful. What happens when you think you're losing your mind?

The Invaders (Season 2, Episode 15)

Nothing to say here. Just watch this one.

Number 12 Looks Just Like You (Season 5, Episode 17)

What price would you pay to be perfect?

Five Characters in Search of an Exit (Season 3, Episode 14)

Five unlikely allies must work together to find a way out. But are they better off in their cell?

People Are Alike All Over (Season 1, Episode 25)

Expecting the best in people can bring out the worst in them.

I Shot an Arrow Into the Air (Season 1, Episode 15)

Man often turns on his brothers to survive.

The Brain Center at Whipple's (Season 5, Episode 33)

As technology reigns over our current world, Serling made this episode as a warning to anyone who puts machine over man.
Bonus: The Little People (Season 3, Episode 28)
Being a god comes with its responsibilities.
Related Tags