Two of Marvels popular T.V shows on Netflix's platform 'The Punisher' and 'Jessica Jones' have had some quite unfortunate news announced.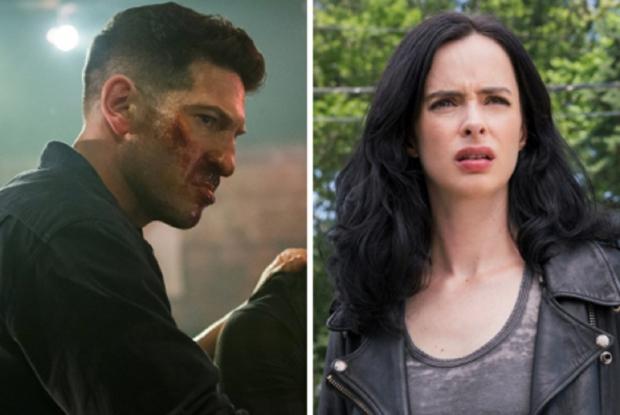 According to a statement issued to Deadline, there will not be a third season of 'The Punisher' despite the second season just releasing on Netflix in January, 2019. Accompanied in this canceled deal between Marvel and Netflix is that Marvel's 'Jessica Jones' will be on its last season, the show will run its third season but that will be the final one.
Despite both of these popular shows having future seasons canceled, Netflix will still keep the shows on their service for subscribers to enjoy. It is unknown how long those show will stay on the platform, but we can imagine it would be enough time for people to enjoy it. Marvel's TV boss Jeph Loeb gave a statement on the decision, he said that Netflix was the one to drop each of the characters' shows and not Marvel, he further teased that Marvel is not done with characters and could still use them for future projects whether it be in TV or movies.
Netflix's statement to Deadline; "Marvel's The Punisher will not return for a third season on Netflix. Showrunner Steve Lightfoot, the terrific crew, and exceptional cast including star Jon Bernthal, delivered an acclaimed and compelling series for fans, and we are proud to showcase their work on Netflix for years to come. In addition, in reviewing our Marvel programming, we have decided that the upcoming third season will also be the final season for Marvel's Jessica Jones. We are grateful to showrunner Melissa Rosenberg, star Krysten Ritter and the entire cast and crew, for three incredible seasons of this groundbreaking series, which was recognized by the Peabody Awards among many others".
Marvel's Jeph Loeb; "Our network partner may have decided they no longer want to continue telling the tales of these great characters ... but you know Marvel better than that. As Matthew Murdock's Dad once said, 'The measure of a man is not how he gets knocked to the mat, it's how he gets back up.' To be continued...!"