Hellblade: Senua's Sacrifice Switch, motion control support
The Nintendo Switch version of Hellblade: Senua's Sacrifice will support motion controls and will be ported by QLOC.

Published Fri, Feb 15 2019 5:00 AM CST
|
Updated Tue, Nov 3 2020 11:49 AM CST
Yesterday we learned that Ninja Theory's 'Hellblade: Senua's Sacrifice' will soon be arriving on the Nintendo Switch, what we didn't know was who was porting the title over and what features would be coming with it.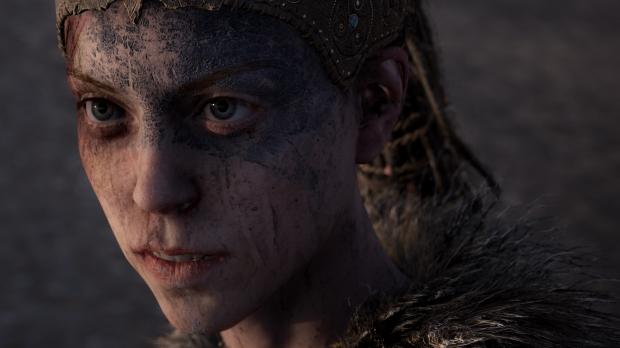 During the Nintendo Direct that was conducted yesterday, we learned that 'Hellblade: Senua's Sacrifice' is planning to arrive on the Nintendo Switch during Spring of 2019. The short reveal of the title was mostly centered around the story of Senua and didn't share any details to what features the game would be coming with, or what developer would be handling the port. Kotaku UK has now reported that Dark Souls Remastered developer, QLOC will be handling the Switch port. The porting company is best-known for their work on the mentioned above Dark Souls Remastered Switch port, Injustice 2, Dark Ball Xenoverse 2, Dragon's Dogma and Rime.
QLOC seems to have a good reputation for game ports and with a solid library of games under their belt we should see the same efficiency with Ninja Theory's Hellblade: Senua's Sacrifice. Kotaku also claims that Hellblade will also be arriving on the Switch with optional motion control support. The website says that when 'Focus Mode' is used throughout the game players will be able to use the motion controls to look for symbols, puzzles or clues. Just like all Nintendo Switch ports expect a downscale in graphics as the hand-held console does have hardware limitations that are unavoidable. Hellblade: Senua's Sacrifice is planned for release on the Nintendo Switch this Spring.
Related Tags