JUMP FORCE launch trailer is a cocktail of anime fighters
The worlds most iconic anime characters go head-to-head in JUMP FORCE's recently released launch trailer.

Published Wed, Feb 13 2019 3:00 AM CST
|
Updated Tue, Nov 3 2020 11:49 AM CST
The release of Shonen Jump's 'JUMP FORCE' is almost upon us, and to increase hype as much as possible the games official launch trailer has been released.
The launch trailer has been released onto the official Bandai Namco YouTube Channel and showcases all the most iconic characters from Shonen Jump going head-to-head against each other. Each of the fighters seen throughout the launch trailer come from the following anime shows; JoJo, My Hero Academia, Naruto, One Piece, Kenshin, Saint Seiya, Yu-Gi-Oh, Yu Yu Hakusho, Black Cover, Bleach, Boruto, City Hunter, Dragon Ball, Dragon Quest, Fist of the North Star and Hunter x Hunter.
JUMP FORCE comes in with 42 playable characters at launch and has a further nine more characters to arrive via DLC in the future. JUMP FORCE will be coming to the Xbox One, PS4 and PC on February 15th. For more information regarding the upcoming title, visit the official JUMP FORCE website here.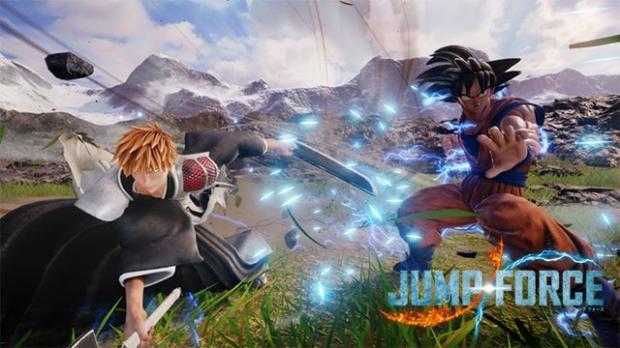 Related Tags