Walmart & Amazon drop PlayStation Classic price to just $40
Pick up the first PlayStation and a bunch of classic games for just $40 now from Walmart or Amazon.

Published Wed, Feb 13 2019 1:00 AM CST
|
Updated Tue, Nov 3 2020 11:49 AM CST
Sony attempted to battle Nintendo on the front of re-hashing their old consoles in a smaller and cheaper unit, it seems that isn't going so well for the Japanese dominator of the console market.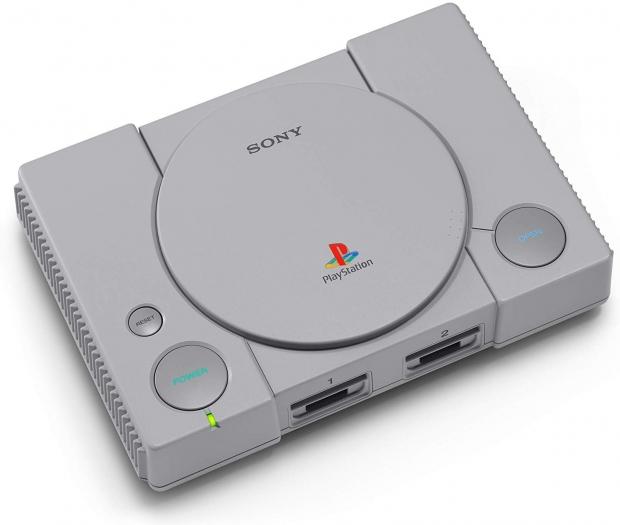 Back at the end of last year we reported on that retailers were already dropping the price of the PlayStation Classic due to its lackluster sales. The Classic console begin its journey on the market with a price tag of $99.99, that price was soon brought down to just $60 from retailers such as BestBuy, Walmart and Amazon. Some of the main contributing reasons to the abysmal sales of the PlayStation Classic is it's poor performance and disappointing list of games.
While $60 sounds pretty damn good for a Classic console that comes with 20 games, that price just got better as Amazon and Walmart have marked the console down to just $40. Despite the consoles poor performance, $40 sounds like a much better deal on what was once a console that retailers were charging $99 for. I have provided the full list of games that are available on the PlayStation Classic within the entirety of this article.
PlayStation Classic Full Game List
Battle Arena Toshinden

Cool Boarders 2

Destruction Derby

Final Fantasy VII

Grand Theft Auto

Intelligent Qube

Jumping Flash

Metal Gear Solid

Mr Driller

Oddworld: Abe's Oddysee

Rayman

Resident Evil Director's Cut

Revelations: Persona

Ridge Racer Type 4

Super Puzzle Fighter II Turbo

Syphon Filter

Tekken 3

Tom Clancy's Rainbow Six

Twisted Metal

Wild Arms
Related Tags