Xbox gaming earns $4.32 billion over holidays
Microsoft's growing webwork of services, games, and hardware collectively pulled in over $4 billion in holiday 2018.

Published Sun, Feb 10 2019 5:16 AM CST
|
Updated Tue, Nov 3 2020 11:49 AM CST
Strong sales and monetized engagement pushes Microsoft's gaming earnings up to $4 billion during the holiday quarter.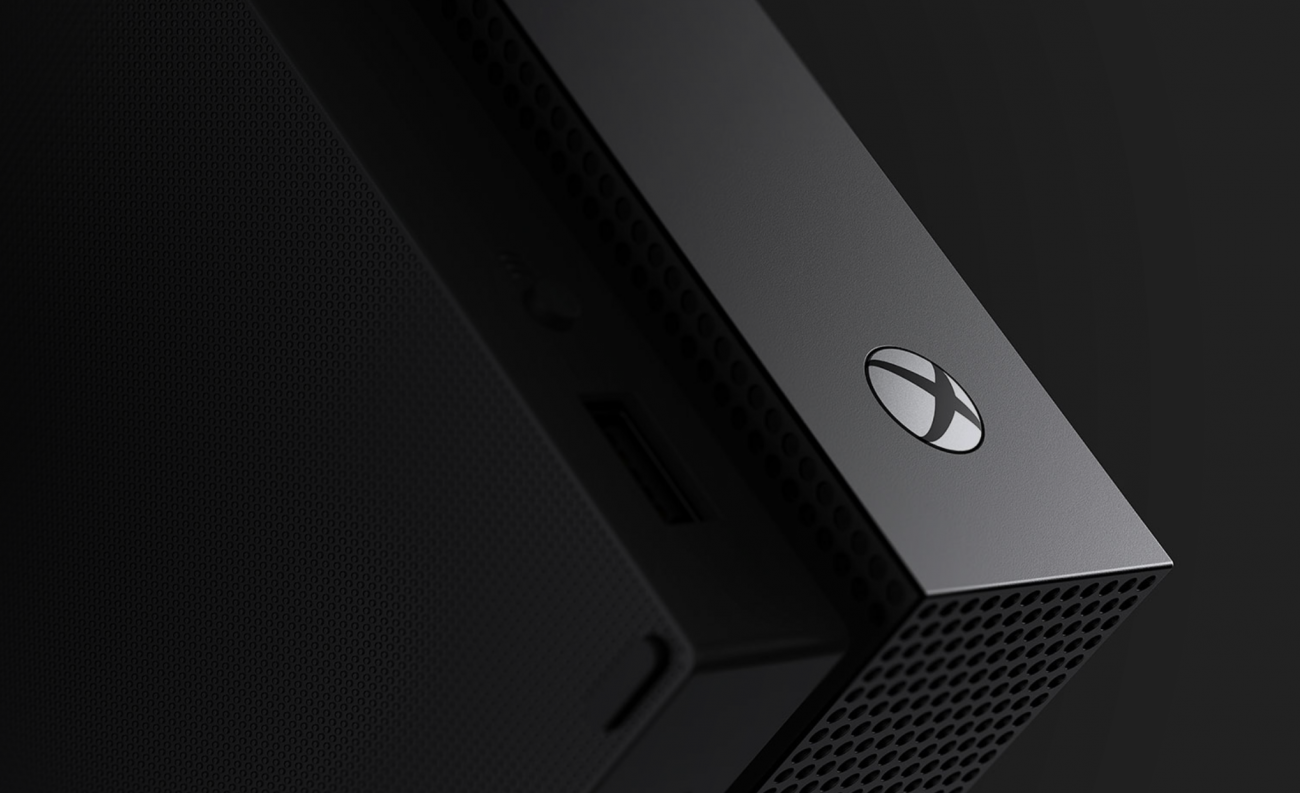 Holiday shopping sprees typically spike any games maker's earnings. These periods are big opportunities for mass sales and adoption, and Microsoft saw an influx of new users into its unique cross-platform ecosystem during the holidays. The tech titan earned $4.232 billion from gaming during its Fiscal Q2'19 quarter (October - December 2018), representing a healthy 8% year-over-year rise.
These earnings were primarily driven by software like full game sales both in-store and on Xbox LIVE, as well as tremendous growth in online subscriptions like Xbox Game Pass and Xbox LIVE Gold. Microsoft recorded a big 31% jump in software and service revenues, but of course it didn't reveal specifics on the actual numbers. The software growth was primarily driven by a single third-party game (likely Red Dead Redemption 2, which has sold 23 million copies), Microsoft's Amy Hood notes, showing first-party games are still in the backseat on Xbox platforms.
(Continued below)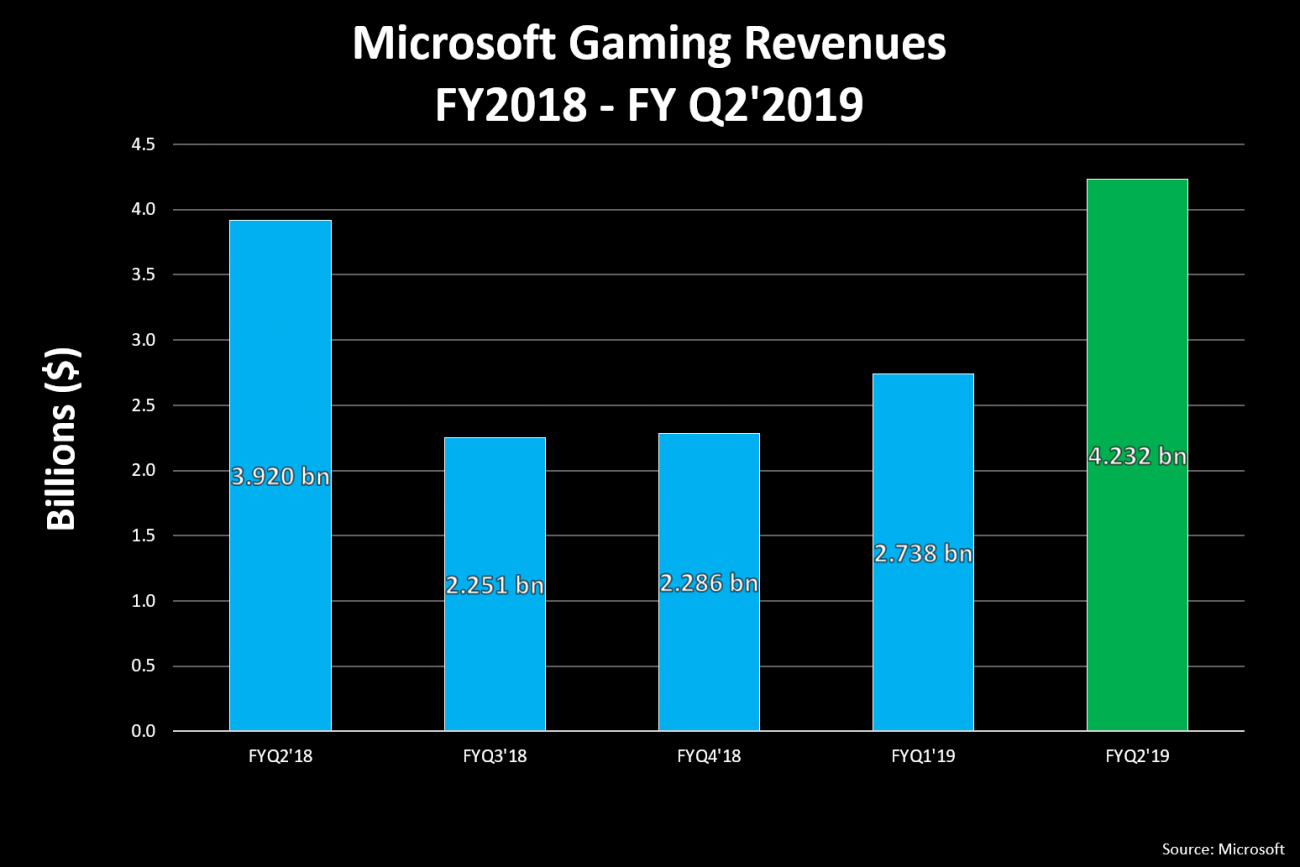 Read Also: Xbox LIVE subscribers hit 64 million
Company CEO Satya Nadella also said the $10 a month Xbox Game Pass subscription is engaging record users. "Xbox Live monthly active users reached a record 64 million, with the highest number of mobile and PC users to-date. Xbox Game Pass subscribers and Mixer engagement also hit new all-time highs," Nadella said in Microsoft's Fiscal Year Q2'19 earnings call.
Hardware earnings were down 19% due to the Xbox One X's launch in holiday 2017 (Microsoft didn't have a new hardware equivalent to counter Xbox One X sales).
"Gaming revenue grew 8% and 9% in constant currency. Xbox software and services revenue increased 31% and 32% in constant currency, primarily driven by continued strength from a third-party title," Microsoft Chief Financial Officer Amy Hood said in the earnings call.
"Additionally, strong subscriber growth across Xbox Live and Game Pass helped to offset lower than expected performance from other third-party titles on the platform. Xbox hardware performed better than expected, but declined year over year given the holiday launch of the Xbox One X a year ago."
Sadly Microsoft didn't give any more deep-dive specifics on Xbox gaming revenues or earnings. This is par for the course since the company folded gaming into its More Personal Computing branch and stopped reporting Xbox One console sales.
While $4 billion is certainly nothing to balk it, gaming is only a smidgen of Microsoft's earnings pie. Xbox gaming accounted for just 13% of Microsoft's total $32.5 billion in quarterly revenues, but pulled in over 32% of More Personal Computing segment earnings.
Related Tags