AMD Radeon VII: only 100 available in UK, just 20 in Spain
AMD's new Radeon VII will be sold in VERY limited quantities with just 100 for the entire of the UK and 20 each for Spain and France.

Published Wed, Feb 6 2019 7:30 PM CST
|
Updated Tue, Nov 3 2020 11:49 AM CST
In a world exclusive article I wrote back in mid-January, I said that there would be less than 5000 units of AMD's new Radeon VII graphics card available. Well, it could end up being even less than that according to new reports.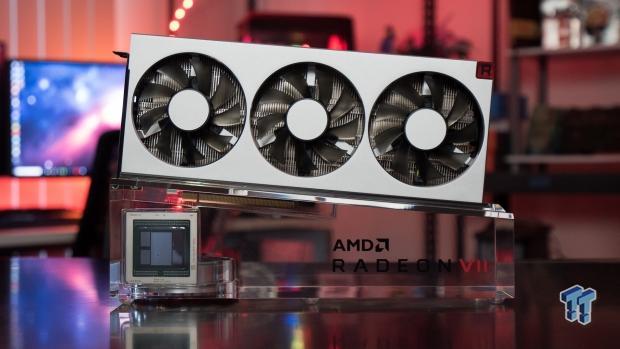 OverclockersUK have said they've received just 76 units, with OCUK's allocation reportedly half of the entire stock that the UK will receive, but other countries are much worse off. Cowcotland reports that Spain and France will have just 20 each to sell, which is not a good position to be in at all. All of this underlines the fact that my source said there would be up to 5000 max and that "AMD is losing money on each card sold as they are, as I said before, just Radeon Instinct MI50 cards that are being re-purposed into 'new' Radeon VII cards".
In my report, I added that there would be "NO custom Radeon VII graphics cards made". We have yet to have seen a custom Radeon VII, as they are all reference models with some 'new' stickers added to the fans like ASRock's upcoming Radeon VII graphics card.
Still, performance wise it is a huge upgrade from Radeon RX Vega 64, something we'll be sharing with you tomorrow when the NDA expires. I've got it compared to every graphics card in my lab at nearly all resolutions, and will continue to work on it over the coming weeks with new tests and articles. But the news of just 100 cards in the UK at launch is kinda shocking, but expected after writing up that there will be less than 5000 cards available.
Related Tags