Crypto exchange CEO dies with passwords to $190 million lost
QuadrigaCX cryptocurrency exchange CEO dies suddenly, was the only one with the password to $190 million in crypto.

Published Tue, Feb 5 2019 4:20 AM CST
|
Updated Tue, Nov 3 2020 11:49 AM CST
Gerald Cotten, the founder and CEO of cryptocurrency exchange QuadrigaCX died from complications with Crohn's disease on December 9, 2018 while travelling in India. In his passing, a huge $190 million in various cryptocurrencies is locked away as Cotten was the only one with the passwords.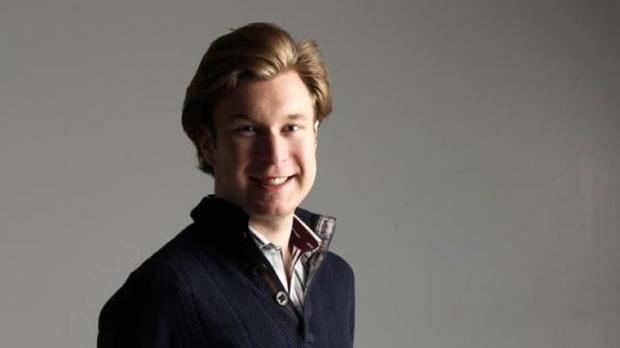 Cotten was the "sole officer and director" of QuadrigaCX, and has the $190 million stuck behind his encrypted laptop without anyone knowing the password. The news comes from a debt filing from QuadrigaCX to which his widow Jennifer Robertson said in an affidavit that "Gerry died due to complications with Crohn's disease on December 9, 2018 while travelling in India, where he was opening an orphanage to provide a home and safe refuge for children in need".
QuadrigaCX has since experienced major issues of pumping out customers' funds to their accounts, with the crypto exchange saying it is going through "significant financial issues". The company added that it has "very significant cryptocurrency reserves", but it couldn't locate or secure said servers. So effectively, QuadrigaCX's CEO died with the customers' money on his encrypted laptop. All of those cold wallet private keys are lost.
QuadrigaCX says it should be able to pay back its creditors, if the exchange can avoid bankruptcy and access said funds from the currently lost cold wallets. But just wait, the story gets deeper. ZeroNoncense performed a super detailed analysis of the exchange and has said that QuadrigaCX has been operating like a "Ponzi scheme for a long time now" and that the exchange was pretty much just paying back user withdrawals with other users' deposits.
It gets worse, as according to an affidavit, QuadrigaCX has claimed to have assets of $91 million in bitcoin, nearly $50 million in Ether, and other cryptocurrencies. Yet, in the analysis performed by ZeroNoncense through the blockchain, there is no funds that QuadrigaCX claimed to have. Pretty crazy, eh?
ZeroNoncense said: "There is no evidence that a cold wallet for QuadrigaCX is currently in existence. No withdrawal transaction has been sourced to a significant pool of bitcoins (i.e., cluster address) that were not positively identified (objectively) as belonging to another exchange. In addition, thorough analysis of QuadrigaCX's main hot wallet cluster address has failed to provide evidence that there has been any movement of bitcoins to an outside wallet address (or cluster address) that contains any significant holding of bitcoins".
The bad gets worse, with ZeroNoncense adding: "Via thorough inspection of several dozen verified Bitcoin withdrawals and deposits, the estimated aggregated total number of bitcoins in QuadrigaCX's possession is south of 1,000 $BTC, with 1,000 being a very generous estimate at this point in time. Chain analysis shows that the vast majority of holdings in the wallets and addresses that QuadrigaCX owns have already been liquidated or moved to an exchange".
Related Tags