Praey for the Gods comes to Steam Early Access, January 31st
The Shadow of Colossus inspired title 'Praey for the Gods' will be coming to Steam Early Access on January 31st.
Published Jan 30, 2019 4:00 AM CST
|
Updated Tue, Nov 3 2020 11:49 AM CST
1 minute & 22 seconds read time
On a hunt for a new game that pits you against epic bosses of enormous statue? Well, on January 31st the crowd funded title 'Praey for the Gods' will be arriving on Steam Early Access.
Praey for the Gods is an indie crowd-funded title developed and published by No Matter Studios. The game resembles a somewhat Shadow of the Colossus experience where players will face off against a variety of massive bosses that will require precision and careful planning to take down. Players will begin their journey on a island and will be forced into complete survival mode.
The above launch trailer gives us a quick tease at what these bosses will look like and some other cool abilities players will have. Praey for the Gods will allow for players to climb, glide and swim wherever they see fit. Taken from the games Steam Store listing; "You can climb on virtually anything you can get your hands-on, from ruins and mountains to the massive beasts that inhabit the land. Ascend to the tops of mountains and then glide over the open world to reach previously inaccessible locations. Swim in frigid water to uncover hidden locations that contain secrets and treasure, but don't stay in too long or your swim could become your last."
Not only will exploration be a key aspect in Praey for the Gods, but players will also have to craft weapons from the remains of smaller defeated minions. This crafting system will coincide with the basic survival tactics that players will have to enforce, such as the requirement of gathering food, weapons and armor to ensure survival. If you are interested in checking out Praey for the Gods, visit the official Steam Store listing for it here. Praey for the Gods enters Steam Early Access on January 31st.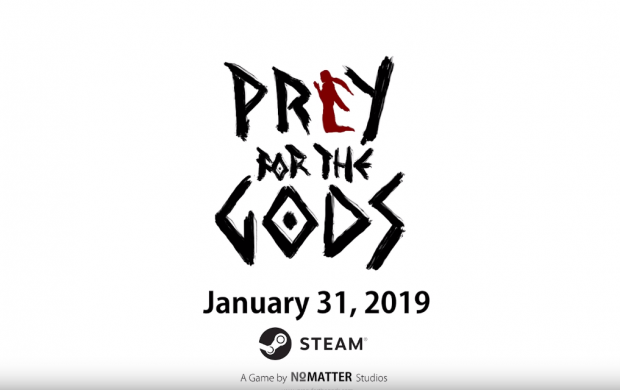 Related Tags