Konami code unlocks chiptunes in Anthem
BioWare tosses a neat little Easter egg in their new IP.

Published Mon, Jan 28 2019 1:18 PM CST
|
Updated Tue, Nov 3 2020 11:49 AM CST
BioWare put a nifty little old-school throwback in their big new shooter Anthem.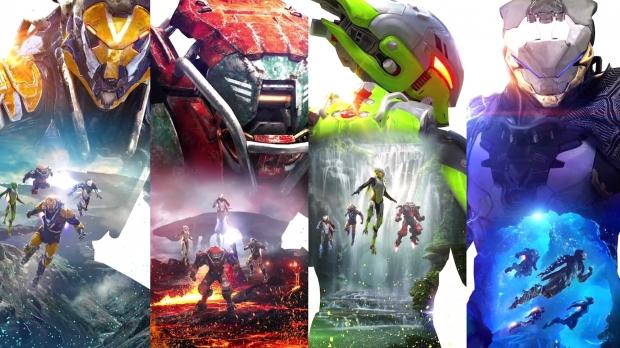 Anthem's VIP Demo was marred with technical hiccups and connection issues. There was also some performance hitches on all systems including PC, which saw FPS drops interrupting play. But the demo did have a neat addition that only wizened gamers would find: a Konami Code Easter egg.
Putting in the Konami code (Up Up Left Right Left Right Down Down B A) on Anthem's startup screen essentially transformed the game's music into an NES classic. The code unlocked an altered chiptune version of the main theme song, wistfully transporting us to a time where Nintendo ruled the world (it still kind of does) and your neighborhood Blockbuster avidly said Be Kind Rewind. The music is pretty damn good by default, so the bit-style rendition adds even more splendor its strange otherworldly tones.
It's possible the Konami Code Easter egg will be in the upcoming free demo, which starts February 1, and I hope it stays when the game ships on February 22 too.
This only goes to show that obsessively trying the Konami Code in every game is actually worth it.
Related Tags