Star Wars Tattooine scene recreated in Far Cry 5
Far Cry 5's map editor can do amazing things.

Published Mon, Jan 28 2019 10:03 AM CST
|
Updated Tue, Nov 3 2020 11:49 AM CST
A talented gamer uses Far Cry 5's flexible map-making tools to recreate Tattooine's dual suns and burning deserts.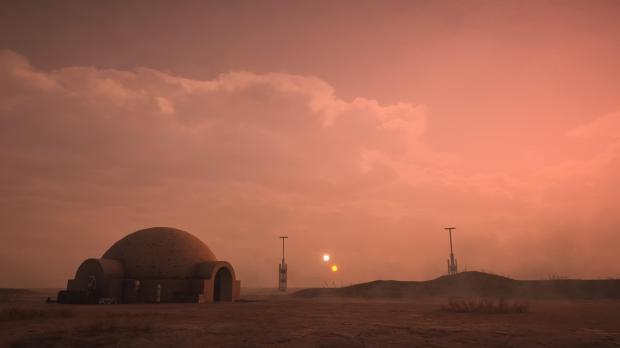 Everyone remembers Tattooine. The dual suns, the dusty barren landscape, those strange moisture farming antennae reaching to the sky like strange alien relics, and the interesting domes of Lars Homestead. Now the talented duncsmaps has captured Tattooine's most famous scene using Far Cry 5's map editor, showing some serious skills in the time-lapse video below.
The map itself was made on PS4 and took about 3 hours to craft (I'd probably spend a week or so obsessively plotting every single piece). I absolutely love when specific scenes are captured perfectly using game-making tools. Far Cry 5's map editor is a kind of canvas for your imagination and many modders, map-makers, and gamers are using it to build some pretty amazing things.
Related Tags