Metro Exodus' story reacts to your decisions
Decisions you make in Metro Exodus actually matter, but the effects won't always be obvious.
Published Jan 19, 2019 8:25 PM CST
|
Updated Tue, Nov 3 2020 11:49 AM CST
1 minute & 43 seconds read time
Like previous Metro games, the new open-ended sequel Metro Exodus will have reactive storytelling that changes based on the decisions you make.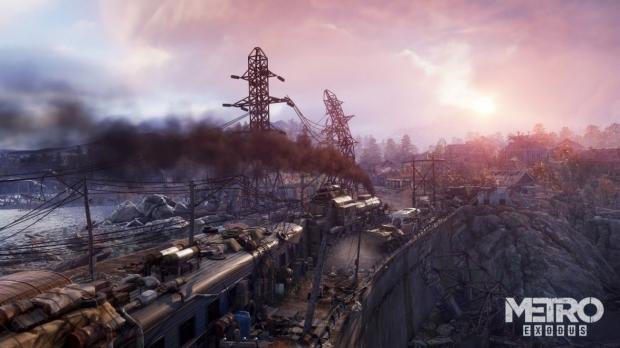 At it's core Metro Exodus is a game built around hope--hope for a better life on the surface, hope for a future that isn't cowering in the metro shadows. But as players make choices the story will unfold in different ways based on their decisions, bringing to mind some slightly RPG-y elements that are found in previous Metro games. This system will be nuanced and not obvious, and players won't always know how and why their actions are shaping the story's progression and ultimately its ending.
In a recent interview with PlayStation Universe, Deep Silver exec Huw Beynon discussed dynamic storytelling and confirmed multiple endings for Metro Exodus.
"It is no secret that both games have different endings and it is based on the choices you make as a player. It is really important that the way that system works is that those choices aren't telegraphed up front. There is no prompt that says press this button to do the good thing, press this button to do the bad thing," he said.
"You play the game the way you want to play. You can be whatever character you want to be. You can react to the world however you like. But, ultimately, there will be consequences for the choices you make. There is no right ending and there is no wrong ending. As our creative director saysm you will get the ending that you deserve."
The storytelling isn't the only thing that's dynamic in Metro Exodus.
This time around 4A Games has crafted a massive open-ended sandbox for players to traverse and explore across Russia. New mutated monstrosities roam the sunlit and ferociously-cold arctic wildernesses, and factions vie for control of precious resources. Dynamic weather effects keep things interesting and day-to-night cycles bring an emphasis on dire situations.
Metro Exodus is out February 15, 2019 on PS4, Xbox One and PC.
Related Tags