Fallout 76 cheaters can write an essay to get unbanned
Bethesda is giving Fallout 76 cheaters a second chance.

Published Thu, Dec 27 2018 9:25 PM CST
|
Updated Tue, Nov 3 2020 11:49 AM CST
Bethesda's judgement isn't without mercy, and cheaters who want to get back into Fallout 76 have to do some homework.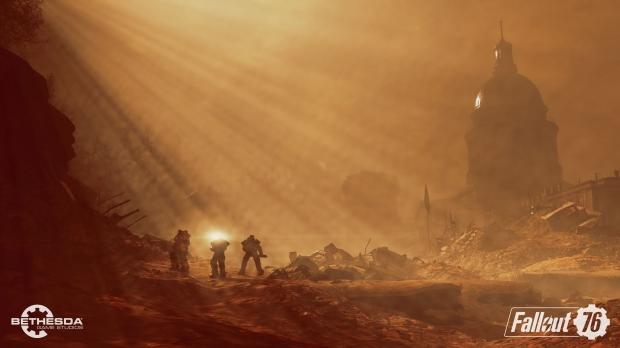 Like any live service keeper, Bethesda guards Fallout 76's shaky online framework from cheating via metrics and detection. The company has swung the banhammer on a few suspected cheaters who allegedly use third-party mods and file edits to give them an unfair advantage. But according to YouTuber JuiceHead, who found multiple instances of the incidents on Twitter, some claim Fallout 76's anti-cheat detection is as faulty as the game itself, and that they were banned for simply using visual enhancement mods that don't affect the economics or mechanics of the game.
Whether or not Bethesda is banning cheaters or earnest modders (or both) remains unclear. The company clearly outlined that unauthorized third-party software violates its terms of service and is a punishable offense. But there's a way out: write a 500-word essay detailing why cheating is bad and submit it to Bethesda, as if it were your high school English teacher.
"This account has violated the Code of Conduct and Terms of Service by cheating. The account was detected to be running a third-party application, which provides an unfair in-game advantage, while logged into Fallout 76," reads a purported email sent out to banned gamers.
"The use of this type of application is not permitted under any circumstances, nor for any reason. As a result, we regret to inform you that this account has been permanently disabled and will no longer be eligible to participate in any ZeniMax Online services."
"If you would like to appeal this account closure, we would be willing to accept an essay on 'why the use of third-party cheat software is detrimental to an online game community,' for our management team to review."
Related Tags