NVIDIA announced its new TITAN RTX in a push by influencers who pretended they didn't know they received an NDA, a new unreleased graphics card from the largest GPU company in the world, and then went live with videos in a 'oops, did I do that' push.
Well, that new $2499 graphics card has now reached the hands of people who are pushing them to their limits with PC enthusiast 'Death' posting on Twitter about the new TITAN RTX, and the overclocking adventures of the card when watercooled. The card belongs to 'jbn1010' from South Korea, with a Bykski waterblock and LCD installed onto the TITAN RTX it was then overclocked and benchmarked.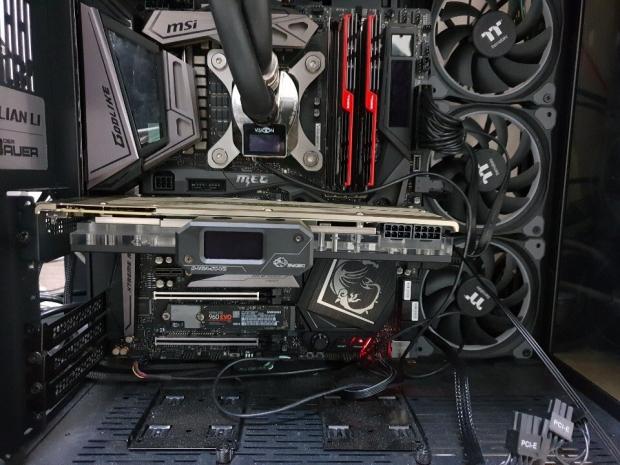 The new TITAN RTX was overclocked to 2070MHz on the GPU and 2025MHz on the memory, with 3DMark Fire Strike the only benchmark shared so far. The card achieved 31,862 points in Fire Strike, and 41,109 for the graphics card. This isn't bad considering a GeForce RTX 2080 Ti in our Core i7-8700K test bed scores 34,910 total and a graphics score of 26,760.
NVIDIA's new TITAN RTX graphics card is a beast, with a fully unlocked TU102 GPU rocking 4608 CUDA cores, 288 Texture Units, 96 ROPs, 675 Tensor cores, and 72 RT cores. The TITAN RTX is deployed with a huge 24GB of GDDR6 memory that has stock memory bandwidth of 672GB/sec while the overclocked card under water was pushing a larger 778GB/sec.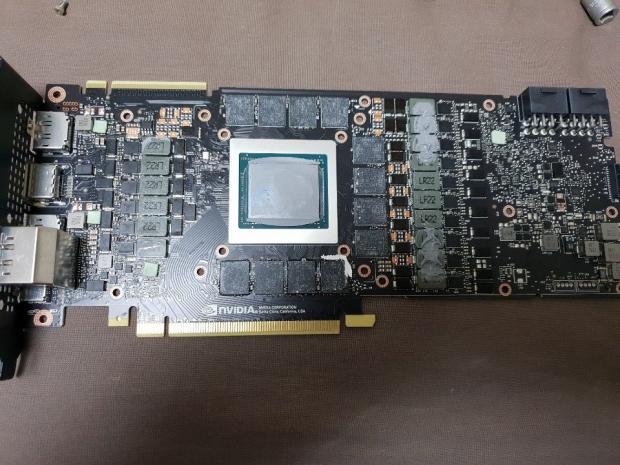 Seriously, the TITAN RTX looks gorgeous naked.