New Far Cry could be post-apocalyptic spin-off
Far Cry 5 could be getting its own Blood Dragon spin-off.

Published Wed, Dec 5 2018 2:05 PM CST
|
Updated Tue, Nov 3 2020 11:50 AM CST
Ubisoft's next Far Cry game will be announced at The Game Awards 2018, but it won't be a new mainline sequel.
Today Ubisoft teased its new Far Cry game, and it looks to be a post-apocalyptic spin-off that takes place years after Far Cry 5. The teaser clearly shows the Montana countryside from the previous game and ties directly into its explosive conclusion. There's also a very real Dead Island feel with makeshift weapons (saw blade-shooting rifles), hinting crafting and exploration will be major parts.
But instead of being a DLC pack, the game should be Far Cry 5's own post-cataclysmic version of Far Cry 3's futuristic Blood Dragon. We expect the game to re-use a lot of Far Cry 5's assets, physics, and content while incorporating new and wacky elements, possibly even adding a Mad Max type of feel. I'm expecting the world to be a kind of smaller playground of chaos.
Live elements are a must so expect multiplayer in some form as well as monetization, as Ubisoft still wants to hit its huge microtransaction earnings target for the fiscal year.
The Game Awards 2018 goes live on Thursday, December 6 at 9PM EST. We'll be sure to keep you updated with all the latest announcements when they're revealed.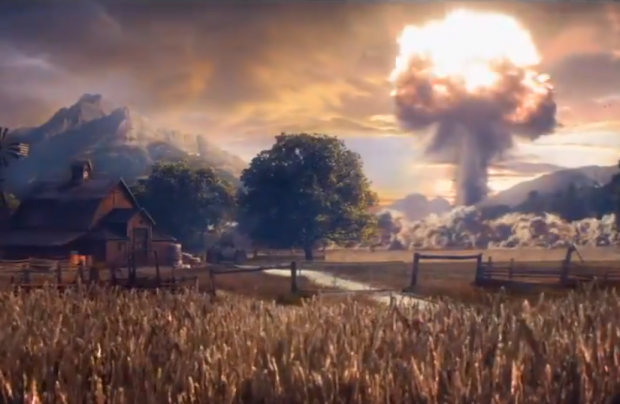 Related Tags