If you've played Overwatch in the last 24 hours you'll have noticed that Blizzard has unleashed its latest character Ashe into competitive play, and she's so overpowered right now it's not funny. Pro tip: if someone throws Ashe's dynamite at you... RUN.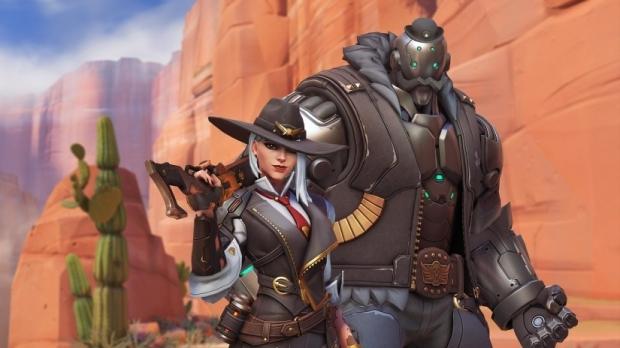 Ashe has been playable for weeks now but not in competitive play, a Blizzard standard for new Overwatch characters. Ashe is the latest in a slew of characters to play, and she's unbelievably powerful with a super-powerful ultimate. She can be great in tight situations, and flex out in long-ranged combat with her dynamite that can be thrown and spew fire onto surrounding players.
Ashe sports a semi-automatic rifle that fires quick shots, but you can also aim down the sights for more precise shots at picking enemies off in the distance. Her dynamite can be thrown as an explosive that blows up after a small delay, or right away if you - or someone else, shoots it. There's also DOT (damage over time) from the dynamite, as it engulfs enemies in flames. She also has her Coach Gun that blasts enemies away from her, and over ledges and cliffs in the right level, as well as throwing herself backwards to get out of a fight quickly.
Her ultimate is pretty cool as well, with B.O.B. being her sidekick that can be summoned that then lunges forward knocking enemy players into the air, and then throwing suppressing fire with his built-in arm cannons. Damn cool.