Samsung is slowly providing the pieces to its 2019 smartphone plans together, with a tease of its new InfinityFlex display that will be the centerpiece of its first foldable smartphone in the Galaxy F. But now... the company has just announced an even more important part of its 2019 plans: Exynos 9820.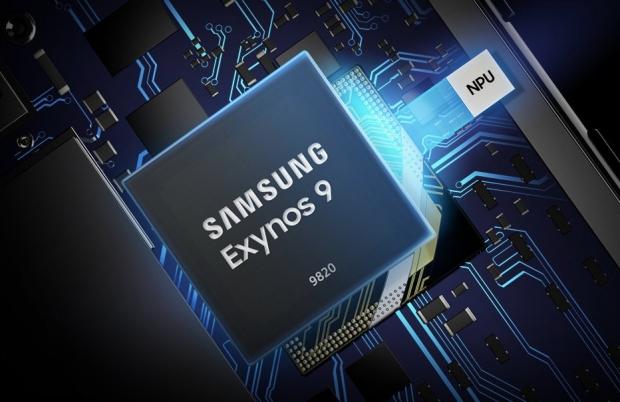 The new Exynos 9820 is Samsung's latest processor which is being made on the 8nm node, and features a dedicated neural processing unit, or NPU. This means the Galaxy S10 will be filled with a bunch of AI abilities, but a bigger point here is the camera support in the new Exynos 9820. Samsung is taking things to a new level offering 4K 150FPS video with 10-bit color, or 8K at 30FPS. Samsung is claiming that the NPU will have 7x the performance in AI tasks, with things like real-time scene detection and more.
Exynos 8920 will have up to 20% higher single-core performance, while power efficiency hits up to 40% higher, while multi-core performance is up to 15% faster compared against the Exynos 9810. Samsung is teasing up to 40% higher GPU performance with the new Mali-G76 against the previous-gen Mali-G72. The GPU also packs 35% improvement in power efficiency.
The CPU is split in an interesting way, with Samsung making the Exynos 9820 with two custom-designed cores, two high-performance ARM Cortex-A75 cores, and four energy-efficient Cortex-A55 cores. All of this is done on the new 8nm node.
Connectivity wise, the new Exynos 9820 features an LTE-Advanced Pro modem that packs LTE Category 20. This means we can expect downlink speeds of 2Gbps with 8x carrier aggregation, while uploads will tap out at 316Mbps. The previous-gen Exynos 9810 had a download link of 1.2Gbps, for comparison.