AMD unveiled its new EPYC 'Rome' CPU last week during its Next Horizon event in San Francisco, but was silent on its CPU clock speeds at the time. But now more details have surfaced through a new presentation on the next-gen 'Hawk' supercomputer that is being co-developed between HLRS and HPE.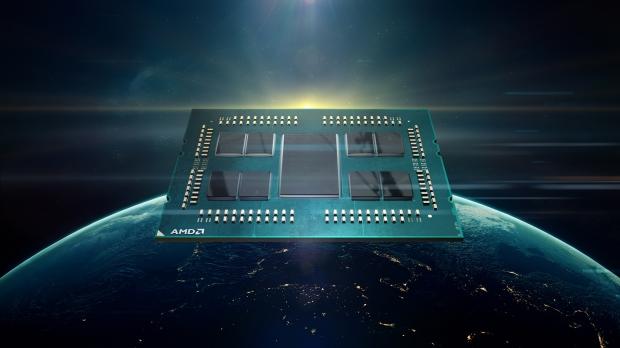 The new Hawk supercomputer will be one of the first to market powered by the next-gen AMD EPYC 'Rome' CPUs on 7nm, offering a huge 64C/128T at a purported base clock of 2.35GHz. If this is true, it's a decent bump from the 2.2GHz base CPU clock of the first-gen EPYC 'Naples' CPU which offered 'just' 32C/64T in comparison. The EPYC 7601 has a base CPU clock of 2.2GHz across all CPU cores, 2.7GHz boost on all CPU cores and up to 3.2GHz on single-core loads.
We could expect CPU base clocks of higher than 2.35GHz on other designs, with AMD having wiggle room moving down to the 7nm node for the second-gen EPYC 'Rome' CPUs compared to the 14nm node on the first-gen EPYC 'Naples' CPUs. The new EPYC 'Rome' CPU is also using the new Zen 2 architecture, which has its own room for improvements in IPC performance, and more over the previous-gen Zen+ architecture.