PUBG coming to PS4 this December for $30
PUBG will be priced at a premium on PS4, and may fall short to its free-to-play competitor.

Published Tue, Nov 13 2018 4:39 PM CST
|
Updated Tue, Nov 3 2020 11:50 AM CST
PlayerUnknown's Battlegrounds is making its way to gaming's most widespread console by holiday 2018.
PUBG will arrive on Sony's PS4 on December 7, the company today announced on the PlayStation Blog. The PS4 flavor will have a physical (and digital) edition that's sold for $30, which could be a major roadblock for competition against the free-to-play Fortnite, as well as tiered versions that range all the way to $90.
The major advantage of launching PUBG on PS4 is two-fold. PUBG Corp will sell their game on the PS4's massive 85 million strong install base, and developers have had ample time to prepare a stable PS4-ready port of the game. PUBG originally launched on Xbox One in beta format--a feat that only happened because Microsoft injected lots of resources to make it happen--and was kind of rocky. The battle royale sensation has matured over time, and it's this maturity that should carry over to the PS4 version.
"PUBG will launch on December 7 with three iconic maps - Erangel, Miramar, and Sanhok - with the highly anticipated snow-themed map coming this winter," reads the announcement post. "The game will include all major features like custom matches, ranked system, event mode, Trophies, and much, much more."
Pre-orders unlock Ellie's backpack from The Last of Us and a Nathan Drake character skin. Check below for more pre-order information:
Disc Edition
$29.99 USD (MSRP) / $39.99 CAD (MSRP)
Includes: Base Game
Looter's Digital Edition
$29.99 USD (MSRP) / $39.99 CAD (MSRP)
Includes: Base Game
Survivor's Digital Edition
$59.99 USD (MSRP) / $79.99 CAD (MSRP)
Includes: Base Game, Survival Pass: Vikendi, 2,300 G-Coin Pack, 20,000 BP
Champion's Digital Edition
$89.99 USD (MSRP) / $119.99 CAD (MSRP)
Includes: Base Game, Survival Pass: Vikendi, 6,000 G-Coin Pack, 20,000 BP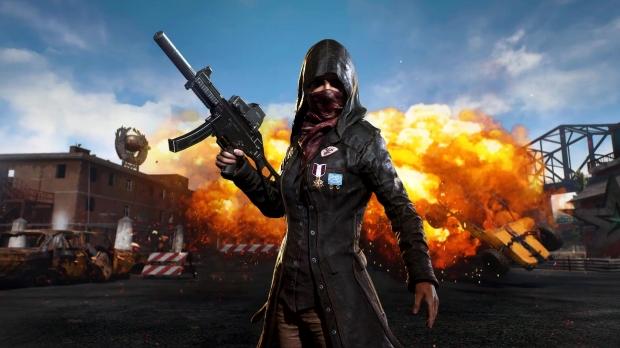 Related Tags