Starfield, Elder Scrolls 6: same crappy engine as Fallout 76
Bethesda all but confirms its next-gen games will use the Creation Engine, one of the biggest problems plaguing Fallout 76.

Published Nov 10, 2018 5:50 PM CST
|
Updated Tue, Nov 3 2020 11:50 AM CST
Bethesda has a problem on its hands with its newly-released Fallout 76 beta seeing a hard lock at 63FPS on the PC because of the aging Creation Engine that the developer built the game on, but news has hit that Bethesda is also using the same engine for its next-gen games Starfield and The Elder Scrolls 6.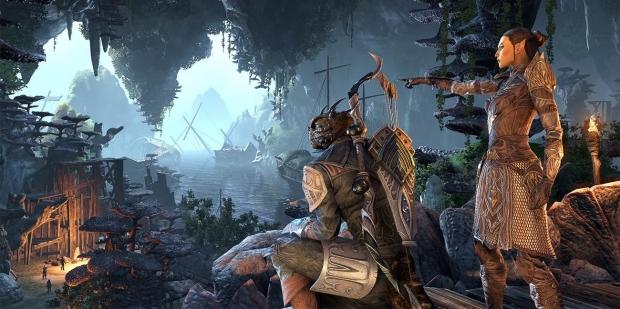 The news broke on Reddit from an interview between Todd Howard from Bethesda and Gamestar all the way back in June, but it is more relevant than ever before with the technical limitations we're seeing more and more of in Fallout 76. During the interview, Howard told Gamestar: "For Fallout 76 we have changed a lot. The game uses a new renderer, a new lighting system and a new system for the landscape generation".
He continued: "For Starfield even more of it changes. And for The Elder Scrolls 6, out there on the horizon even more. We like our editor. It allows us to create worlds really fast and the modders know it really well. There are some elementary ways we create our games and that will continue because that lets us be efficient and we think it works best".
Starfield is Bethesda's first new RTG in a huge 25 years, and is shrouded in mystery. We now know that it seems the developer will be using the same technically limited Creation Engine, in a world where next-gen consoles like the Navi-powered PlayStation 5 will be out. Not to mention we have ridiculously fast next-gen graphics cards from NVIDIA with the GeForce RTX 2080 Ti and its siblings, capable of far more than 63FPS and not putting up with engine limitations like this.
Bethesda showed a teaser of Starfield at E3 2018 a few months ago, with Howard saying during an interview with The Guardian: "We've been talking about it for a decade, we started putting things on paper five, six years ago, and active development was from when we finished Fallout 4, so two and a half, three years".
When speaking with Eurogamer, Howard talked about Starfield being a Bethesda Games Studio game in the vein that The Elder Scross and Fallout games are. He said: "I don't want to say yes or no to that because I don't know what that means to you or whoever's going to read that... It's different, but if you sit down and play it you would recognise it as something we made if that makes sense? It has our DNA in it. It has things that we like. But it has a lot of new systems we've been thinking about for a while that fit that kind of game really well".
Related Tags