Drake & Nadeshot now co-own eSports team '100 Thieves'
Esports team 100 Thieves takes a knee while wearing their whites, as Drake becomes co-owner.

Published Wed, Oct 24 2018 3:00 AM CDT
|
Updated Tue, Nov 3 2020 11:50 AM CST
Drake, the grammy award-winning, platinum selling rap artist has just announced that he will be getting in on the popularity of eSports. by becoming co-owner of the eSports team 100 Thieves.
In a recent announcement from growing eSports team 100 Thieves, CEO, Matthew "Nadeshot" Haag has taken in another round of investors, some of which are quite considerable names to add to the brand. Scooter Braun, a philanthropist and investor has joined Drake in investing into the eSports team, Drake and Braun will now serve as co-owners of the business.
As you could imagine, Drake won't be very hands-on with the team when it comes to gameplay and shot calling, instead he will serve as a strategic advisor for the company. This isn't the first time 100 Thieves and Drake have collaborated, in the past Drake and the eSports team have come together to supply the rapper with portable custom gaming stations for his most recently released album tour 'Scorpion.' It is also mentioned on the 100 Thieves website that Drake will be involved within "apparel collaborations" to assist in the increasing scaling of the business. If you want to read the full announcement visit the 100 Thieves website here.
"It's been exciting to watch esports become a cultural phenomenon in 2018. I've spent my ten-year career in eSports growing the ecosystem and am proud to have Drake and Scooter join as my partners to help take 100 Thieves to new heights. Our top priority is to win world championships, but our ambitions go far beyond competitive gaming," said Matthew "Nadeshot" Haag, the former call of duty world champion, YouTube sensation, and founder & CEO of 100 Thieves. "With Drake and Scooter's support, we're going to build a lasting brand on the back of the content and apparel that our fans have come to love, aggressively expand into more games, scale our apparel business, and build a world-class management team."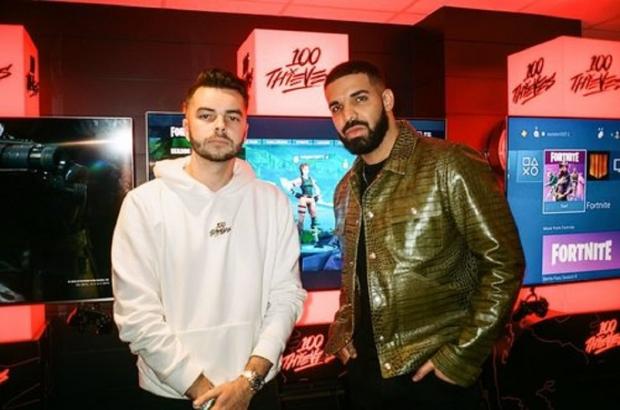 Related Tags