Devil May Cry 5 is due out for release on March 8, 2019 and between now and then the hype train is all we have. Part of that hype is a ridiculously expensive super-limited edition version of the game.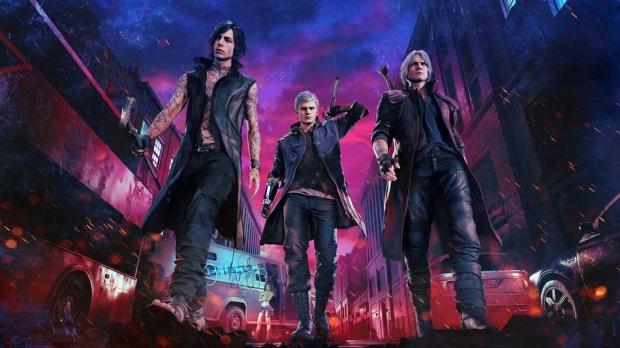 Capcom has revealed three new Devil May Cry 5 bundles that are exclusive to Japan, with the highest-end version coming in at $8600. Yes, that's eight thousand, six hundred US dollars. The Devil May Cry 5 Ultra Limited Edition will include the game itself, interchangeable box art, and Dante's leather jacket (for you to wear in real life).
If you don't want to spend $8600, there's the $7176 (or so) bundle that features Nero's jacket that comes in two varieties: slightly damaged, just like in some of the DMC games, or ripped up like it is featured in DMC 5.
Devil May Cry also comes in a $5741 bundle that gets you V's jacket, and is the cheapest of the three limited edition bundles of the game. It's an insane price to pay, but for rabid fans of the series... it might be worth it.
Devil May Cry 4 launched in 2008, so given that it has been 10 years since the last game, fans of the franchise will be itching for DMC5. The Ultra Limited Edition versions of the game are locked to Japan, so you won't be seeing them on store shelves or Amazon ever. eBay second hand, maybe?
Dante and Nero return as playable characters in Devil May Cry 5, while V is a new character that we don't know much about just yet. V will be working with Dante as he has opened his own demon hunting agency, which is a cool twist to the franchise.
$8000+ for the Ultra Limited Edition version though? OUCH.