Analyst: COD: Black Ops 4 buzz beats Battlefield V, RDR 2
Nielsen's latest survey - Call of Duty: Black Ops 4 is the most anticipated game of the holiday season.

Published Thu, Oct 11 2018 11:58 PM CDT
|
Updated Tue, Nov 3 2020 11:50 AM CST
There are some absolutely gigantic games out right now, about to drop, and coming out in the next few weeks. It's one of the most exciting holiday seasons for gamers, but which one is the most buzzed of them all?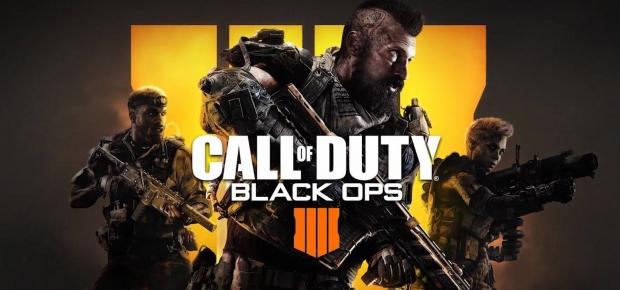 According to the latest survey from Nielsen of over 6000 people that took into consideration their awareness, purchase interest, and overall opinion of 82 of the largest games being released between September 1 and December 31. Nielsen then awarded each game with a rating, with 90-100 being "extremely high anticipation", 80-89 was "very high" and 70-79 "well-above-average interest".
Call of Duty: Black Ops 4 is sitting pretty with a rating of 99, while Red Dead Redemption 2 was just behind with 97. Battlefield V is doing a lot stronger than I thought with 94, while Fallout 76 sits at 92, and Assassin's Creed Odyssey with 91. Shadow of the Tomb Raider has 71, as well as Hitman 2 with 71.
PS4 exclusive Spider-Man has a perfect 100, while Xbox/PC exclusive Forza Horizon 4 hit 84. Super Smash Bros. Ultimate has a rating of 98 alongside Super Mario Party on the Nintendo Switch, while Pokemon: Let's Go, Pikachu! has 88 and Pokemon: Let's Go, Eevee! has 86.
Call of Duty: Black Ops 4 launches in the next few hours... Battlefield V next month, and Red Dead Redemption 2 lands at the end of the month. Could it be any more exciting to be a gamer?
Related Tags